Update: The PC version of Rise of the Tomb Raider is now available for preorder on Steam and at retail, with a January 29 release date.
The game is priced Rs 999 for the physical and the digital edition, and both come with different sets of preorder bonuses.
If you order the physical edition at Games the Shop, you'll get the Sparrowhawk Pack, which includes in-game items – Sparrowhawk outfit, White Widow Recurve bow skin, Master Hunter card pack.
If you choose to preorder on Steam, you'll get a free copy of the 2013 Tomb Raider game, plus the Remnant Resistance Pack, which includes – the Remnant outfit, a collection of animal skins and ancient Byzantine armour, the Moon Shadow heavy pistol skin, and a Bullet Resistance foil card.
Looking forward to the PC version? Here's what you'll need (at minimum) to run the game.
OS: Windows 7 64bit
Processor: Intel Core i3-2100 or AMD equivalent
Memory: 6 GB RAM
Graphics: Nvidia GTX 650 2GB or AMD HD7770 2GB
DirectX: Version 11
Storage: 25 GB available space
The Steam-enabled digital edition is also available for preorder via G2A.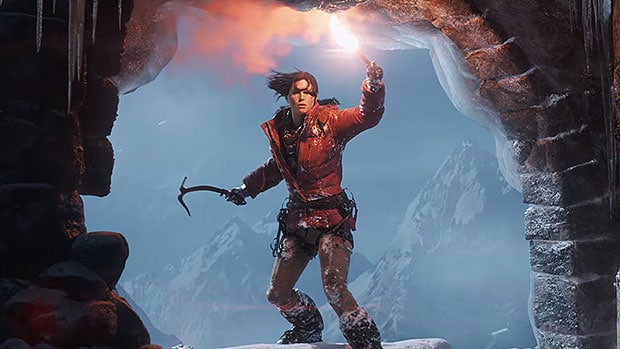 Original story:
A Rise of the Tomb Raider listing has quietly appeared on Steam along with a January 2016 release window.
No announcement has been made about the PC release by Square Enix, although an Amazon listing (now removed) had leaked a January 29 release date.
Rise of the Tomb Raider released on Xbox One and Xbox 360 on November 10, and by all accounts, it's a great game and a fitting follow-up to the 2013 reboot.
As per an exclusivity deal with Microsoft, the game won't appear on PlayStation until late 2016, but Square Enix did commit to an early 2016 release on PC, and January is as early as it gets.
The game should also get a retail release in India, with pricing expected to be anywhere between Rs 999 and Rs 1,799. We'll have an update as soon as Square Enix makes the release official.