A poster on the Neogaf forums has uncovered what appears to be a compilation of older Rockstar games dubbed the Rockstar Game Collection for the Xbox 360 and PS3. This hasn't been confirmed (or denied) by Rockstar yet so we suggest you take it with a pinch of salt.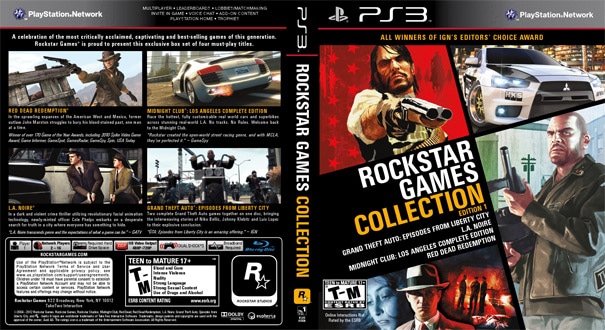 The games included in this collection are:
GTA: Episodes from Liberty City (Ballad of Gay Tony and Lost and Damned)
L.A. Noire
Midnight Club: Los Angeles Complete Edition
Red Dead Redemption
This collection is expected to release November 13th for $59.99 so you're effectively getting five games for the price of one. What does strike us as a bit odd is that Grand Theft Auto IV has not been included in this collection, but then again, this isn't official news so we'll just have to wait and watch.