E-xpress Interactive has just informed us that they'll be launching the Premium edition of The Elder Scrolls V: Skryim across India for the Xbox 360, PS3 and PC next month.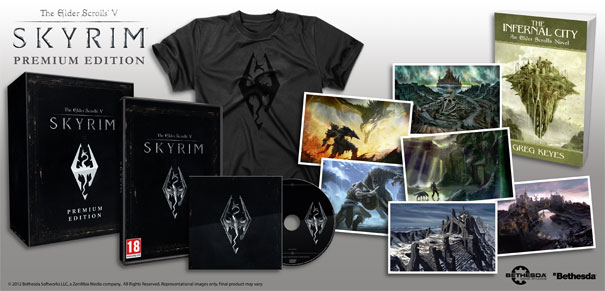 The Premium edition of Skyrim will include the base game, along with a world map, a t-shirt bearing the game's logo, a copy of The Infernal City official novel, six concept art postcards as well as a 600 page e-book. Besides this, you'll also get some behind-the-scenes content like official trailers, a walkthrough, the official TV spot, developer documentaries, an official strategy guide as well as 5 in-game musical tracks.
The Skyrim premium edition will be available on 7th December 2012 for the Xbox 360, PS3 and PC. The console versions will set you back by Rs. 3,999, while the PC version costs Rs.2,499.