Sledgehammer Games will develop this year's Call of Duty game, Activision has revealed.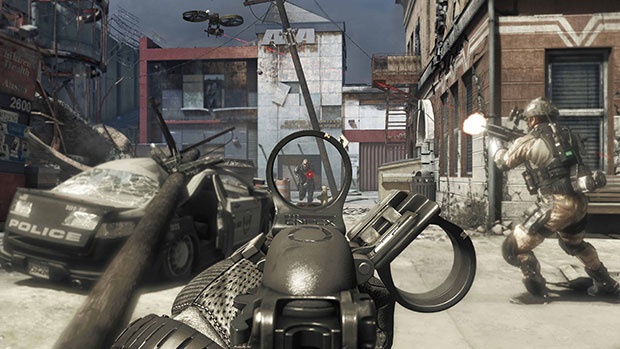 The studio co-developed Modern Warfare 3 with Infinity Ward, but will be going it alone for the next COD game, which is rumoured to return to the Modern Warfare series that Infinity Ward discontinued with Ghosts last year.
This makes Sledgehammer the third studio creating dedicated Call of Duty games, which means that the franchise now gets a three-year development cycle for each game.
With Sledgehammer's game set for release this year, Black Ops developer Treyarch's next game will release in 2015, while Infinity Ward's follow-up to Ghosts will release in 2016.
In an open letter on Sledgehammer's website, studio founders Glen Schofield and Michael Condrey said, "Having the honour of developing the new, next generation of Call of Duty is a developer's dream come true. All of us here at Sledgehammer Games have a shared vision to create the best work of our lives. The next Call of Duty represents a new era for this amazing franchise, and we look forward to sharing what we have been working on."
The most recent release – Call of Duty: Ghosts, received a mediocre critical reception. It currently stands at 73 (Xbox 360), 71 (PS3), and 68 (PC) on Metacritic, far below the standards set by previous games, which may have prompted Activision to grant future games more development time.