Last night, developer Treyarch blew open the doors on the multiplayer mode for Call of Duty Black Ops: Cold War.
The live stream gave us a glimpse of maps, modes, weapons and lots more that we can expect when Cold War releases this year. Sadly the Zombies mode was not showcased last night, but here's a quick summary of what went down.
Cold War's multiplayer has primarily been developed by Treyarch, while Raven has worked on the campaign. Beenox – best known for the newer Spider-Man games will be working on the PC version of this game.
The PC version of Cold War will ship with all the bells and whistles you'd expect from a modern day PC game such as widescreen support, DLSS, Ray Tracing, DX 12 support and lots more.
Cold War will ship with a bunch of diverse maps and game modes – and based on last night's stream, the following modes have been confirmed:
– Team Deathmatch
– Hardpoint
– Kill Confirmed
– VIP (escort VIP to extraction)
– Ground War
– Domination
– Search & Destroy
– Control
– Fireteam (kind of like Ground War but with multiple objectives)
For many of the more complex game modes, Cold War will offer players larger maps – similar to what we've seen in Battlefield 4. And while we don't know how many maps will ship in the final version, we've seem gameplay in the following maps so far:
– Armada
– Crossroads
– Miami
– Satellite
– Moscow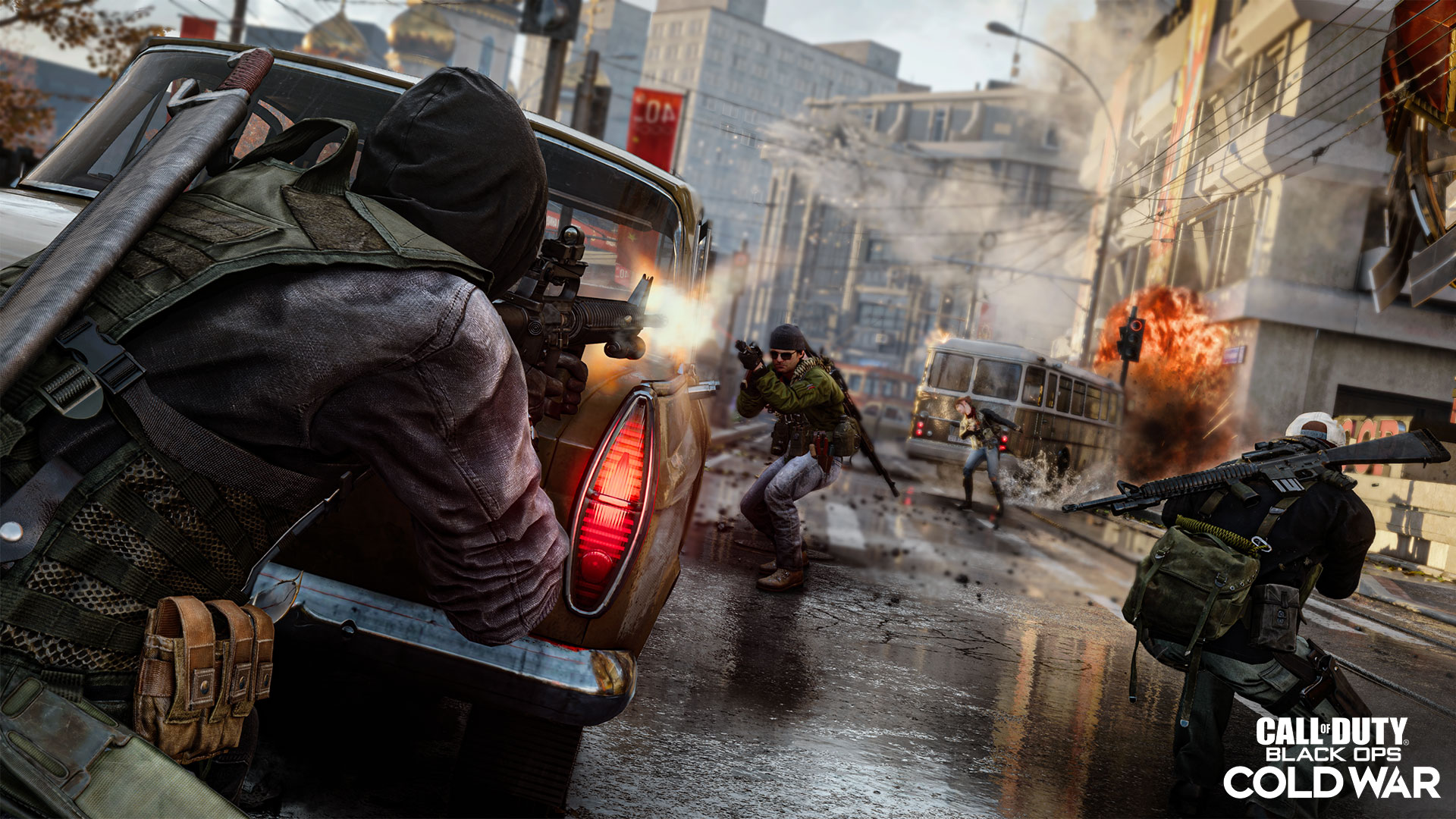 Cold War's battle royale will integrate into Warzone, and while we had hoped for some details on that front, nothing worthwhile was shared.
Mantling and leaning has completely been removed from Cold War.
The TTK (time to kill) is shorter than Black Ops 4 but seems longer than Modern Warfare 2019.
Gunsmith is back and will allow for a sh*t ton of weapon customization. It'll also add in easy to read stats so you can tweak every gun to your playstyle.
Killstreaks have been axed for Scorestreaks – and these will not reset upon a player's death. Treyarch claim to have balanced this out by integrating a cooldown – that will hopefully not lead to too much Scorestreak spamming during matches.
Cold War will feature unlimited sprinting – which will probably make the game faster, and thereby more appealing to old school COD fans.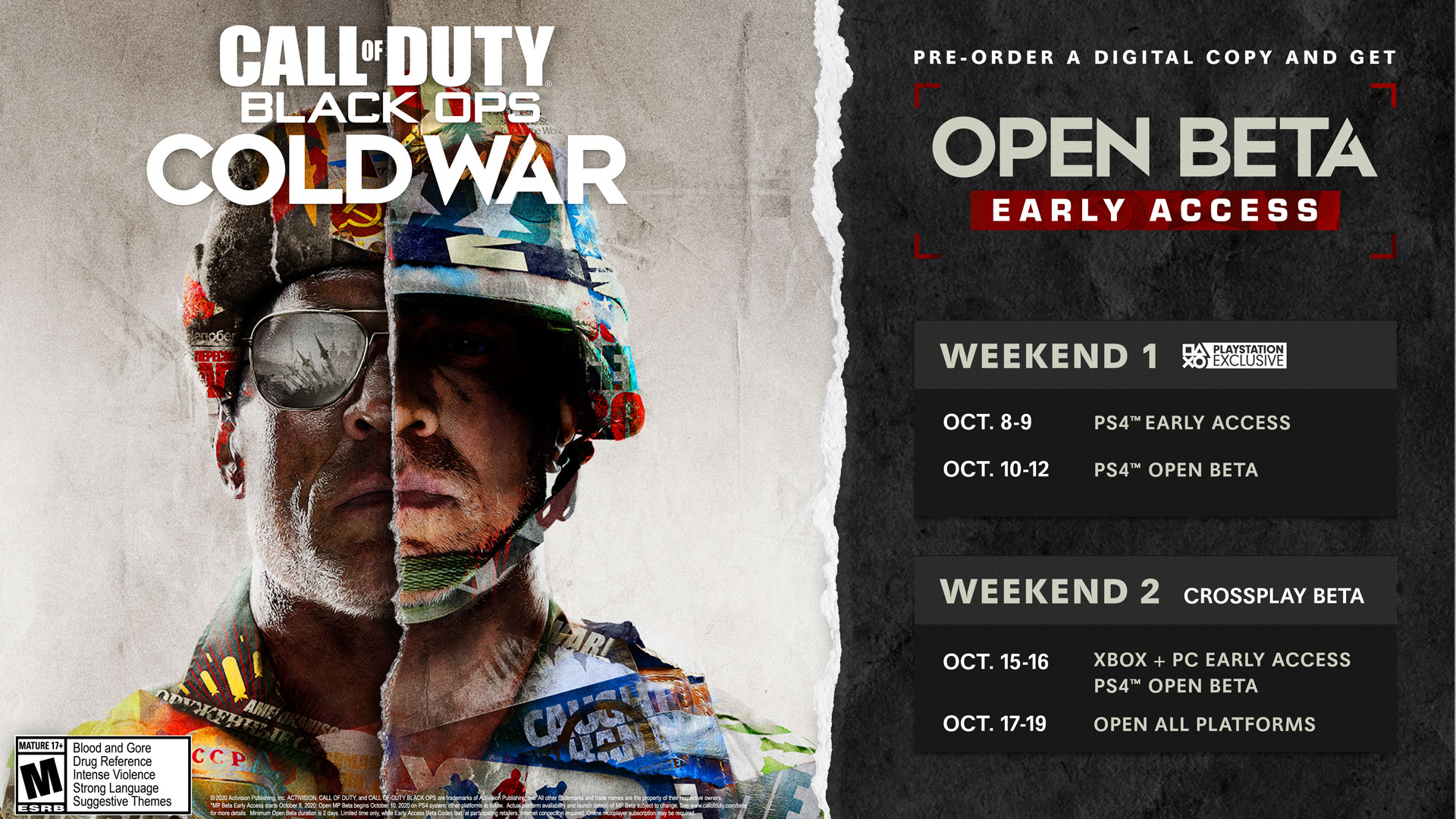 Cold War is expected to run two betas through October. The first weekend will be a PS4 exclusive and will start off as a closed beta to pre-ordering customers, followed by an open PS4 beta. The second weekend will begin as an Early Access for pre-ordering customers on Xbox One and PC, followed by an open beta for – and across all platforms.
Call of Duty: Black Ops Cold War releases November 13,2020 for the Xbox One, PS4 and PC. The game will also be available on next gen consoles as and when they launch.