Square Enix revealed its India plans today by announcing Game Development Contest India 2012, a competition aimed at unearthing the best game development talent in India for mobile and casual platforms.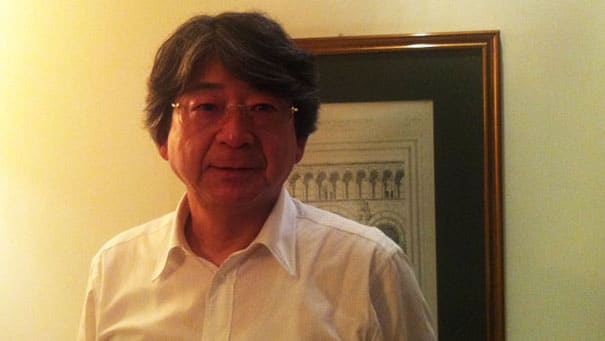 Yasuhiro Fukushima, honorary chairman, Square Enix (image courtesy Kotaku)
"We've found that in several countries around the world, such as Japan, America and China, the most popular games have been those that have been developed within that country, and we expect the same to be the case for India. Our primary aim is to work with talented Indian developers, nurture that talent, and bring their games to a global audience, and this contest is the first step towards achieving this," said Square Enix's honorary chairman Yasuhiro Fukushima.
While the Final Fantasy and Tomb Raider publisher is yet to zero in on the location for its India office, details of the contest have been finalised.
The rules
The contest is open to developers creating games for Android (2.2 or above), iOS (4 or above), Windows Phone (above 7.1) or PC (browser) platforms. The games must be in English and must be submitted via the Game Development Contest India 2012 website – http://india.square-enix.com – between 1st and 30th September 2012. The development team must contain at least one member residing in India, and while the games will be targeted at the Indian audience, contestants are free to create games from any genre based on any theme. And it goes without saying that games submitted must not be previously published/released.
Judgment
Entries will be screened by a team from Square Enix and eight finalists will be announced on 30th November, 2012. All eight games will be published for free download on the relevant app stores, where the final winners will be picked based on public votes and internal judgement on 20th December, 2012.
Games will be evaluated on the basis of creativity, originality, fun, controllability, and overall quality.
Prizes
The eight finalists will receive the following prizes:
Grand Prize Award (one game): Rs 10 lakh
Excellence Award (two games): Rs 3 lakh
Runner-up Award (five games): Rs 1.5 lakh
In addition, the winners and other talented participants will have a chance to work as development partners of Square Enix for IP development (if a mutual agreement is reached).
Team matching system
Square Enix will employ a unique matchmaking system for the contest, whereby development teams lacking in certain expertise can find appropriate members via the contest website.
Registration and submissions will be accepted via the official contest website.
Here again is a recap of the important dates/deadlines:
Submissions: 1st – 30th September, 2012
Announcement of finalists: 30th November, 2012
Announcement of results: 20th December, 2012