EA has finally revealed Star Wars Battlefront with an impressive two-minute trailer.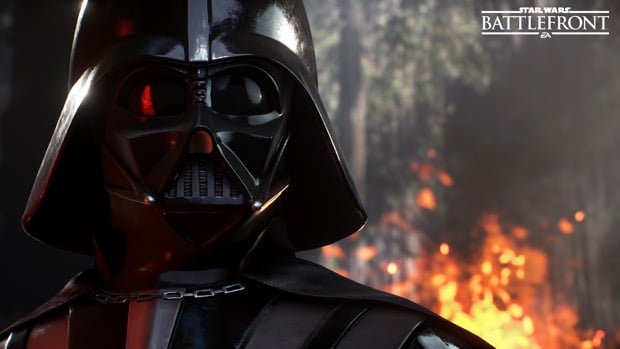 The publisher was also nice enough to give us a release date now rather than making us wait till E3. Battlefront will hit PC, PS4 and Xbox One on 19th November, or 20th November if EA decides to release it in India on the UK release date.
Developed by DICE (Battlefield, Mirror's Edge) using its famed Frostbite engine, Battlefront looks suitably epic in the trailer that's just been released at the Star Wars Celebration event.
'Star Wars Battlefront will allow fans to live out a wide range of heroic moments and intense battle fantasies of their own – firing blasters, riding speeder bikes and snow speeders, commanding AT-ATs and piloting TIE fighters and the Millennium Falcon. These battles will take place on some of the most iconic planets in the Star Wars universe, including Endor, Hoth, Tatooine and the previously unexplored planet, Sullust. Gamers will be able to play as some of the most memorable characters in the original trilogy such as Darth Vader and Boba Fett,' an EA press release reveals.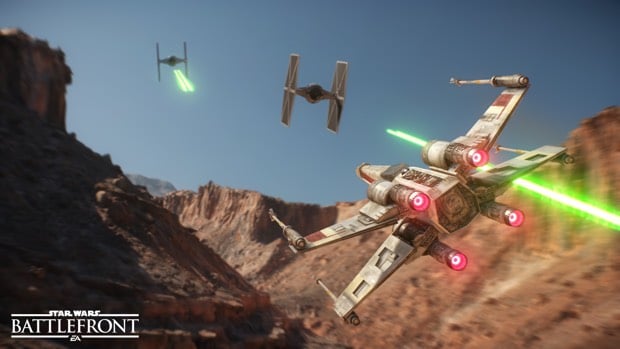 Battlefront will also feature comprehensive multiplayer options, 'from larger 40-person competitive multiplayer to crafted missions that are played solo, with a friend via split-screen offline or co-operatively online.'
The game is already up for preorder on Origin (Rs 3,499 for Standard Edition, Rs 3,999 for Deluxe Edition), and those who preorder will get early access to the Battle of Jakku DLC. Preorder customers will get it on 1st December, while regular buyers will get it a week earlier.
Check out the debut trailer for Star Wars Battlefront below, and if you're wondering if this footage is representative of the actual game, this is how DICE's lead level designer put it last week:
I'm going to answer a question in advance: Yes, that is actually what the game looks like.

— Dennis Brännvall (@DICE_FireWall) April 2, 2015