Less than two weeks after its launch in India, the Xbox One has got a price drop of Rs 4,000.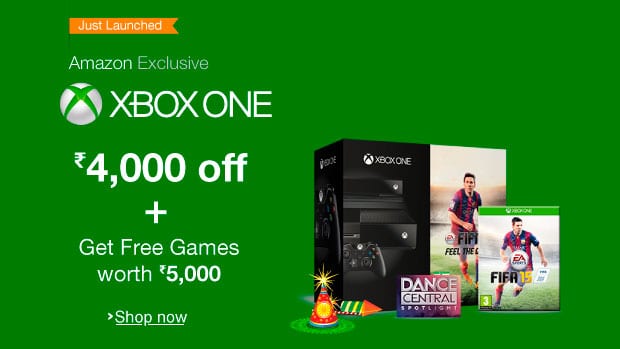 This brings the price of the standalone console – with FIFA 15 – down from Rs 39,990 to Rs 35,990, while the Kinect bundle – with FIFA 15 and Dance Central: Spotlight – is down from Rs 45,990 to Rs 41,990.
While Microsoft hasn't formally announced a price reduction, the Xbox One is sold exclusively at Amazon.in, so any price drop there is pretty much a nation-wide price drop.
Amazon has held several preorder and launch-day promotions for the Xbox One, but they have all been in the form of value-additions or freebies. This is the first time there has been a price reduction.
That said, the listing on Amazon suggests that this is a festive offer for a limited period, even if it doesn't specify how long it will last. However, it is strange for a console to get discounted so soon after launch.
The new price now makes the Xbox One cheaper than the PS4, which still retails at Rs 39,990 with no free games.
We're not sure what prompted this price drop, but if you happened to be one of the early adopters who preordered the console at full price, we feel your pain.
For more on Xbox One, check out our in-dept review of the console, as well as our coverage of Microsoft India's Xbox One launch event.