Love it or loathe it, downloadable content is here to stay. Ever since Bethesda kicked open this can of worms with the infamous horse armor for Oblivion, game publishers have jumped at the opportunity to nickel and dime us. Now we are seeing retailer-specific DLC as an incentive for pre-ordering games. These, till now, have been restricted to an additional character skin or an extra map. IO Interactive has also jumped on the bandwagon by offering pre-order DLC for Hitman Absolution, but thankfully, it isn't just a skin of Agent 47 in Santa Claus suit. Instead, what we have here is a playable test level from Hitman Absolution – the Hitman: Sniper Challenge (SC).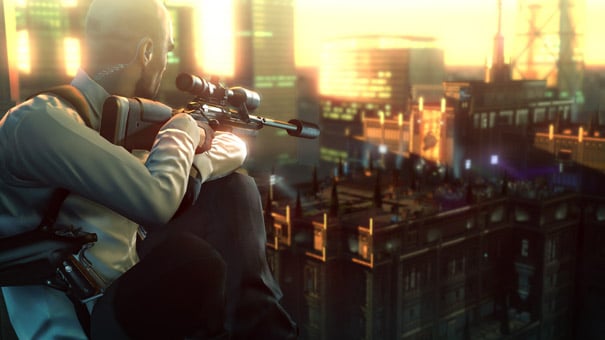 What started off as a test level meant to demonstrate the capabilities of the Glacier 2 engine, soon evolved into a fully playable mission that would be a great jump-off point for those new to the world of Agent 47 as well as the veteran Silent Assassins. The idea of SC is simple; assassinate a business tycoon at his rooftop party with a high powered sniper rifle and take out as many of his bodyguards as possible while you are it. Doing so earns you points and a position on the global leaderboard along with exclusive unlocks for use in Hitman: Absolution in the form of weapons, silencers and other perks such as controlled breathing or an extended clip.
While you can very well take out the CEO six feet away from his helicopter, the different ways in which you could pull it off makes this 15 minute long mission a great example of good DLC. Guards pepper the level, patrolling multiple levels of the penthouse. Taking them out increases your score, but taking them out in style gives you even better scores and score multipliers. Guards standing near ledges can be shot and have their dead bodies fall over, effectively hiding the body. Shooting a stack of barrels to make them topple over and bury an unfortunate guard below would be a classic Hitman accident-assassination.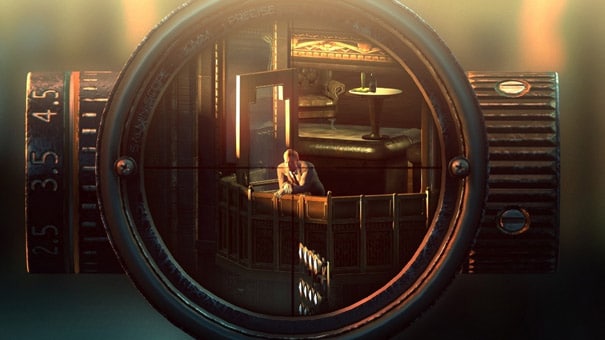 If you still feel the DLC should have more to offer, this is your lucky day, for the level also has many challenges that act as score multipliers, boosting your journey up the leaderboards. The challenges are as simple as taking out a flock of pigeons to as complex as removing the evidence of a stripper, resulting in an impromptu strip routine for your pleasure. My personal favourite is the nod to Assassins Creed. Getting these challenges before picking out the primary targets would result in a brag-worthy score. Monthly ongoing competitions provide the incentive to keep gunning for a higher score and a better position on the leaderboards.
Conclusion
So is DLC incentive enough to nudge you towards preordering Hitman: Absolution? If you are a fan of the bald assassin and are planning on picking up the game come release day, then preordering and getting your hands on the DLC is a no brainer. For those still on the fence, giving the Sniper Challenge a try could well tip your decision in favour of the game. And if it doesn't, well, it is just a preorder.
Note: Hitman: Sniper challenge is only available on preorders of Hitman: Absolution at Games The Shop, Flipkart.com and Nextworld.in. You will be required to pay a certain amount upfront to receive the Sniper Challenge DLC. This amount will be deducted from your purchase price of Hitman: Absolution.