Features
In conversation with Chris Haluke and Che Chou, 343 Industries
Posted on Wednesday, 7th November 2012 by
Avinash Bali
Unless you've been living in a bunker, you know that Halo 4 is Microsoft's biggest launch of the year, and fans have tremendous expectations from developer 343 Industries. After all, they're resurrecting one of the most iconic characters in video games. We had a chance to talk to the developers and dig a little deeper into what went behind creating the stage for the return of the Master Chief.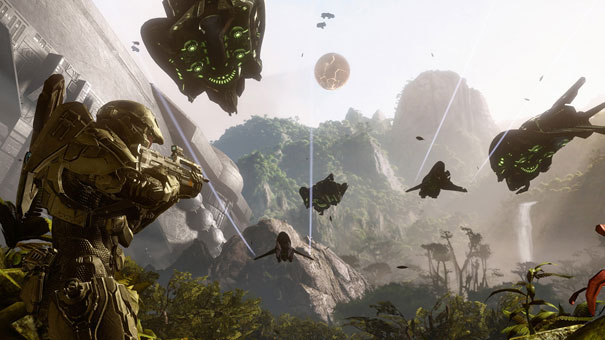 Chris Haluke, lead designer on Halo 4, was not afraid of the challenge. In fact, they're ecstatic to bring Master Chief back for a brand new trilogy. Halo 4 marks the beginning of a new trilogy, but it picks up right after the events of Halo 3. "Chief was in a cryotube and Cortana was right by his side, so when you boot up Halo 4, the action will pick up right from that moment," says Haluke.
As someone who isn't too well versed with the Halo lore, I was scared I'd get lost in Halo 4, wondering what the hell was going on. Haluke puts my mind at ease, "We've taken a lot of time and effort in ensuring that newcomers to the franchise will have opportunities to learn about what has happened to Chief and how he has got to where he is. Accessibility is extremely important to us. We want people that are Halo fans, but we also want new players to enjoy the game."
With Halo 4, 343 has really concentrated on the narrative aspect of things as they don't want it to be just another dudebro shooter. "Halo 4 will tell the story between Cortana and Chief. Cortana is nearing the end of her AI life cycle. In Halo fiction, AIs have a life span of seven years and she's on her eighth. A lot of this narrative will talk about how they're getting through this circumstance."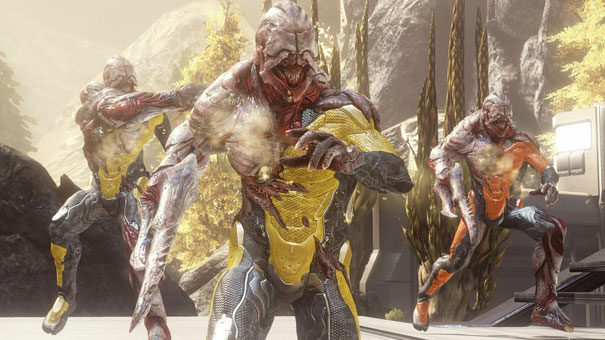 Of course, this isn't a movie and you'll get to kick copious amounts of ass along the way. 343 may not have revamped the combat system but they've greatly worked upon it, tweaking the way weapons sound and feel. In addition to that, you have a whole new enemy class, and a mysterious new world in Requim.
But this is Halo after all and multiplayer is still its backbone. Bungie may have laid the foundation for addictive multiplayer, but 343 has definitely expanded upon that. Studio manager Che Chou says, "The team did a lot of net code modification that applies to the entire game engine. Bungie created a great platform for us and we built on it for Halo 4 to enable some of the experiences we wanted in the game. One of the big additions to multiplayer is Join in Progress, something that didn't exist before Halo 4."
Halo 4's MP consists of Wargames, an amalgamation of the competitive modes as well as the brand new Spartan Ops cooperative mode. And 343 really wants everything players do in Halo 4's multiplayer to matter. This means allowing players to unlock perks or abilities in Spartan Ops that they can then use in versus, and vice-versa. Their primary goal with this philosophy was to completely immerse the player in the Halo 4 experience and make it more accessible at the same time.
So what exactly is Spartan Ops? "Spartan Ops is a true innovation that we at 343 are extremely happy to bring forward. It is our episodic co-op adventure, where we allow up to four players to team up on Xbox Live, so that they can get work their way through the story of Spartan Ops together with their friends. Each week, players will get an episode of a new series in Spartan Ops, Haluke explains.
"In addition to this series, players will get five new playable missions each week. And then the following week, you'll get the next episode as well as five new missions. We have ten episodes and 50 missions overall that makes up the first season of Spartan Ops. There will be a narrative layer intertwined so we can continue the story of Halo 4 in Spartan Ops," he adds.
And guess what; the first season of Spartan Ops is completely free no matter which edition of the game you choose (you will, however, require a gold subscription to play it on Xbox Live). Each episode will take players anything from 15 minutes to half an hour to complete and when you combine that with the game's chunky campaign and its multiplayer component, you're looking at solid bang for your buck.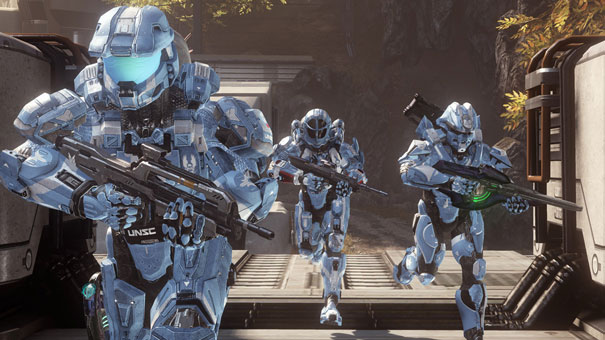 When quizzed about the implementation of Smartglass/Kinect into the Halo universe, Chou said that as of now, they were just concentrating on getting the game out and offering players the best possible Halo experience. That being said, Halo Waypoint has been implemented into Smartglass so gamers will be able to view the (weekly) CG episodes through that. And even though the game doesn't support Kinect right now, they're definitely looking at implementing it in the future.
You can tell that 343 Industries is really excited to introduce the world to its representation of the Halo universe. And judging by review scores, it seems they've passed with flying colours. We've just received our copy, so expect our verdict real soon.
343 industries
/
343 Industries interview
/
halo 4
/
Halo 4 interview
/
Halo 4 release date
/
halo 4 release date India
/
ivg