Indian games retail  has a new player, and it's a big one. Amazon.in has just added its video games section.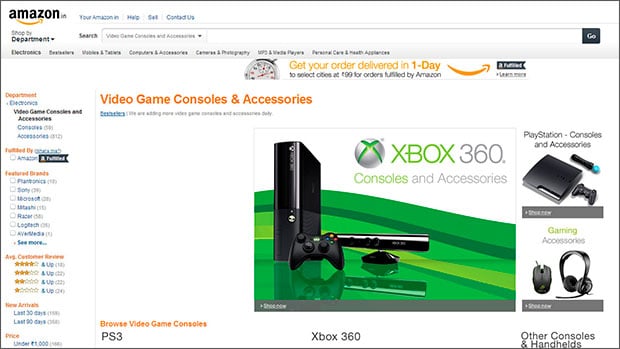 You can already access the games category, even though you can't browse to it from the homepage just yet.
Only console hardware and accessories are available on Amazon India as of now, but we expect games to show up soon enough.
Thanks to the Indian government's restrictions on FDI in multi-brand retail, Amazon.in doesn't sell products directly, but rather through its marketplace partners. However, through its 'Amazon Fulfilled' partnerships, it has already raised the bar for timely deliveries and cutomer support in Indian e-commerce.
Prominent retail chains like Croma and Planet M are signed up as partners for Amazon's games section, and we expect more retailers, including independent specialists, to join up soon, and this can only mean more choice and better prices for Indian gamers.