UPDATE: This contest has ended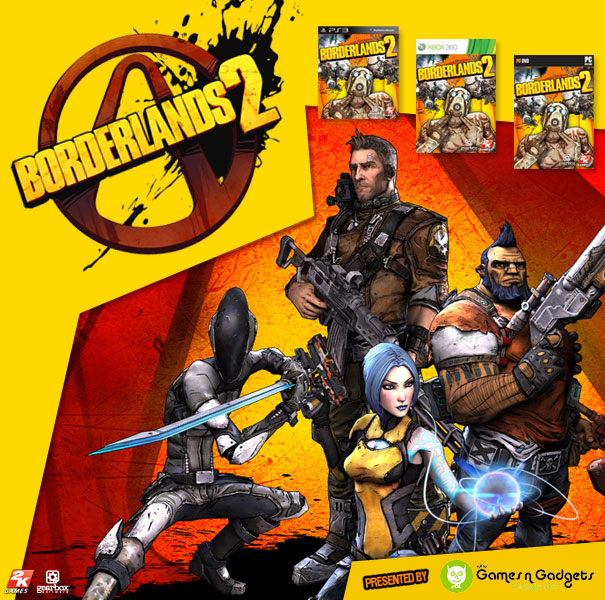 Here at IVG, we're really excited about Gearbox's upcoming role-playing FPS Borderlands 2, so we've tied up with New Games n Gadgets to give away a copy of the game across each of the three platforms – PS3, Xbox 360, and PC.
As with most IVG contests, this one is pretty simple. Firstly, make sure you're registered at the IVG forums (it's free, it takes only two minutes to sign up, and gives you access to great community features like our Trading Post). Then, simply fill out your personal details, answer the simple question below, and tell us your platform of choice.
Last date for entries is 15th September, and we'll announce the winners shortly after, so that the guys over at New Games n Gadgets can have the game sent over to the winners once it's released on 21st September.
If you'd rather not pin your hopes on winning this contest, you can also preorder the game now and avail of some pretty cool bonus content.