Call of Duty: WW2 on the PC is bad, or let us say that the PC Beta is very bad. This is not some vapid attack on Sledgehammer Games or Raven Software but apart from the initial presentation, the whole experience has been downhill.
The Open Beta which was live from 2200 Hours IST on the 29th of September to 1000 Hours 02nd of October gives PC players access to the following multi-player game modes Team Deathmatch, Domination, Hardpoint, War and Moshpit. All the game modes have a player cap of ~8-12 players which falls in line with Call of Duty's close quarters, run-and-gun focused gameplay.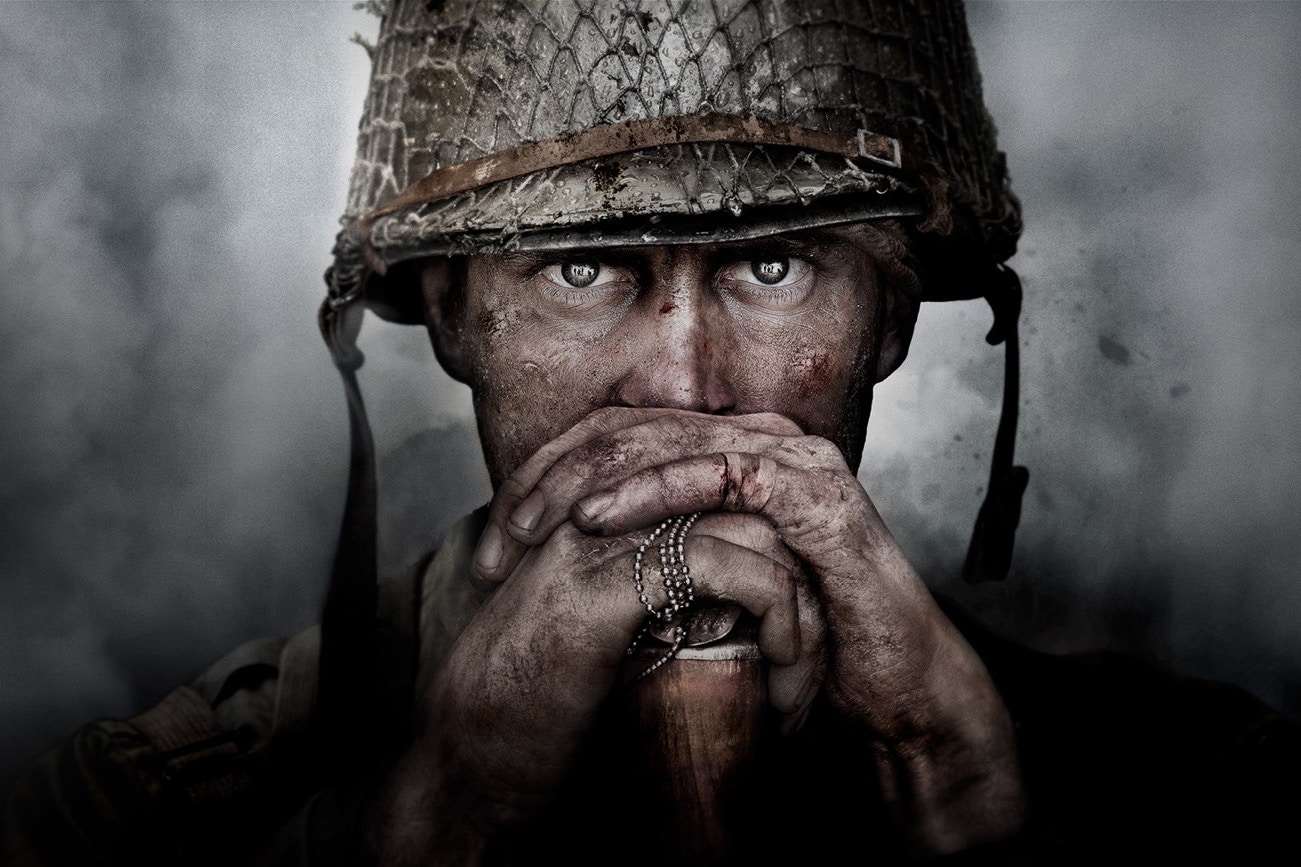 Although the game developers have stated that they want to win the hearts and minds of the PC audience, this is not at all evident from the experience provided by the Open Beta. The game is serviceable but completely lacks in every other department. Although aim-assist has been removed and players can adjust their in-game Field of View (FoV), CoD: WW2 feels like it was not play-tested by anybody on the PC side of things. The game looks okay and runs at a decent enough clip but with the blur effects and screen judder remaining non-toggleable, once the grenade spam sets in, it is hard to notice anything through the constant brown and red jam that is smeared across your view.
Upon loading up into the game you are greeted by the menu which is the launch pad, you have to click on PLAY to actually be taken into the multiplayer instance of the game. The game also runs an update check here and if there is any, it will download it and prompt you to restart.
Once you have clicked on PLAY you will enter the multi-player instance of the game where you have a couple of menus which include the game SETTINGS, STORE, SOLDIER (for character customisation), FIND MATCH and the SOCIAL space where you can see who all are in your party. So far, so good. When you first enter this space you are also introduced to the various Divisions you can be a part of (soldier classes), in the beginning as a raw recruit, you have the option of picking up just one although in-match you can swap between the stock Division loadouts anyway making this whole arbitrary pick-one system rather redundant.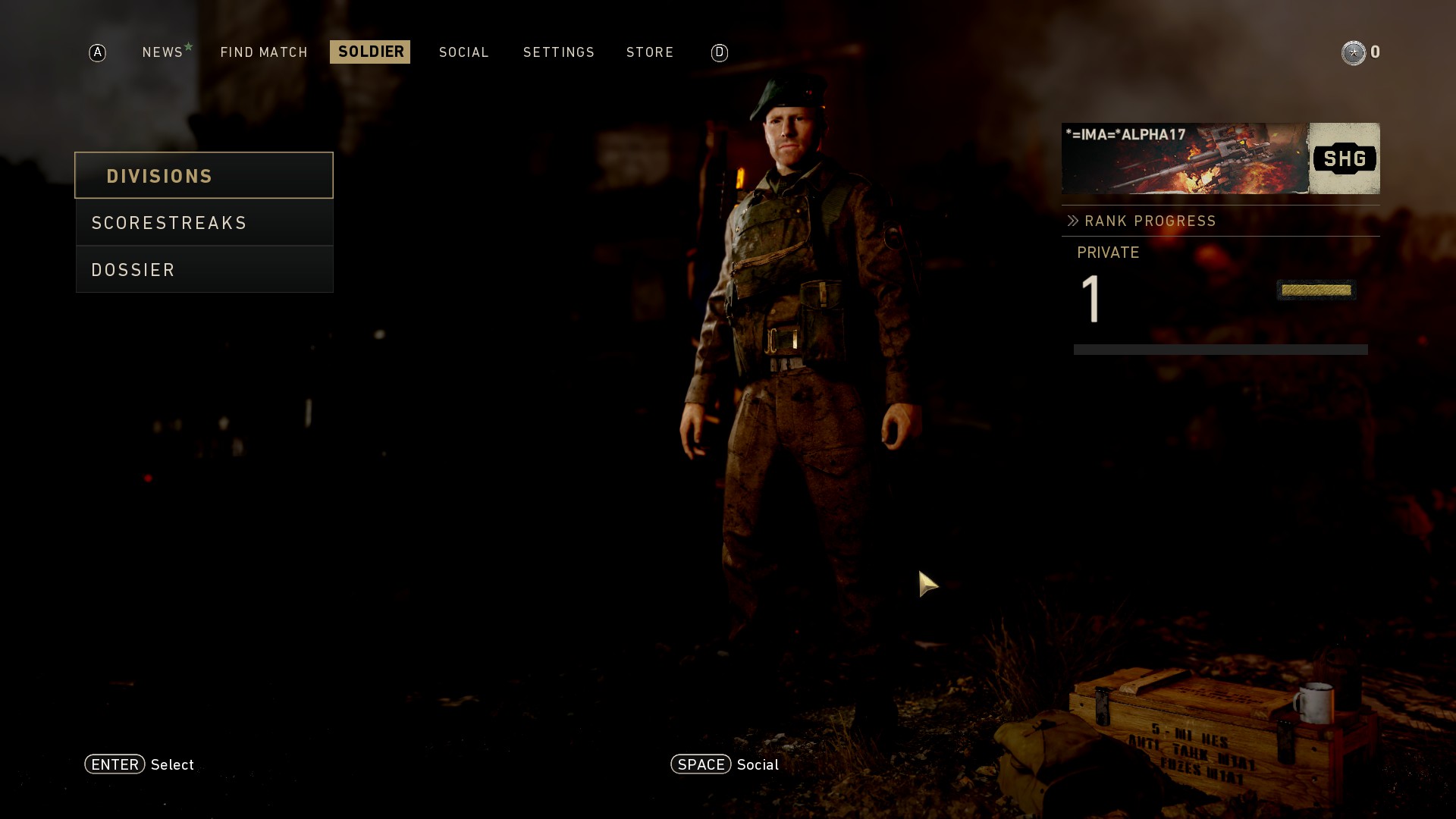 Once you have kitted yourself out to your satisfaction, you can enter /click on the FIND MATCH tab to get into a game proper from the game modes available. I mostly stuck to Domination, Hardpoint and War game modes. Out of these, the War mode is the only new addition to the Call of Duty multiplayer formula.
Domination and Hardpoint play like seen in any of the previous Call of Duty titles you have played. Short, sharp, fast and characterised with players rushing from one point to another keeping them locked down to make your side's score tick at a faster pace than the opposing teams.
Taking a leaf out of Overwatch's page, in all the smaller game modes once the match is wrapped up a player is chosen via an algorithm for their "Heroic" performance. Unlike the former's Play of The Game flourishes which show a particular player's outstanding performance what you get is a gameplay clip in slow-mo which showcases the game's hilariously bad hit detection and average graphics.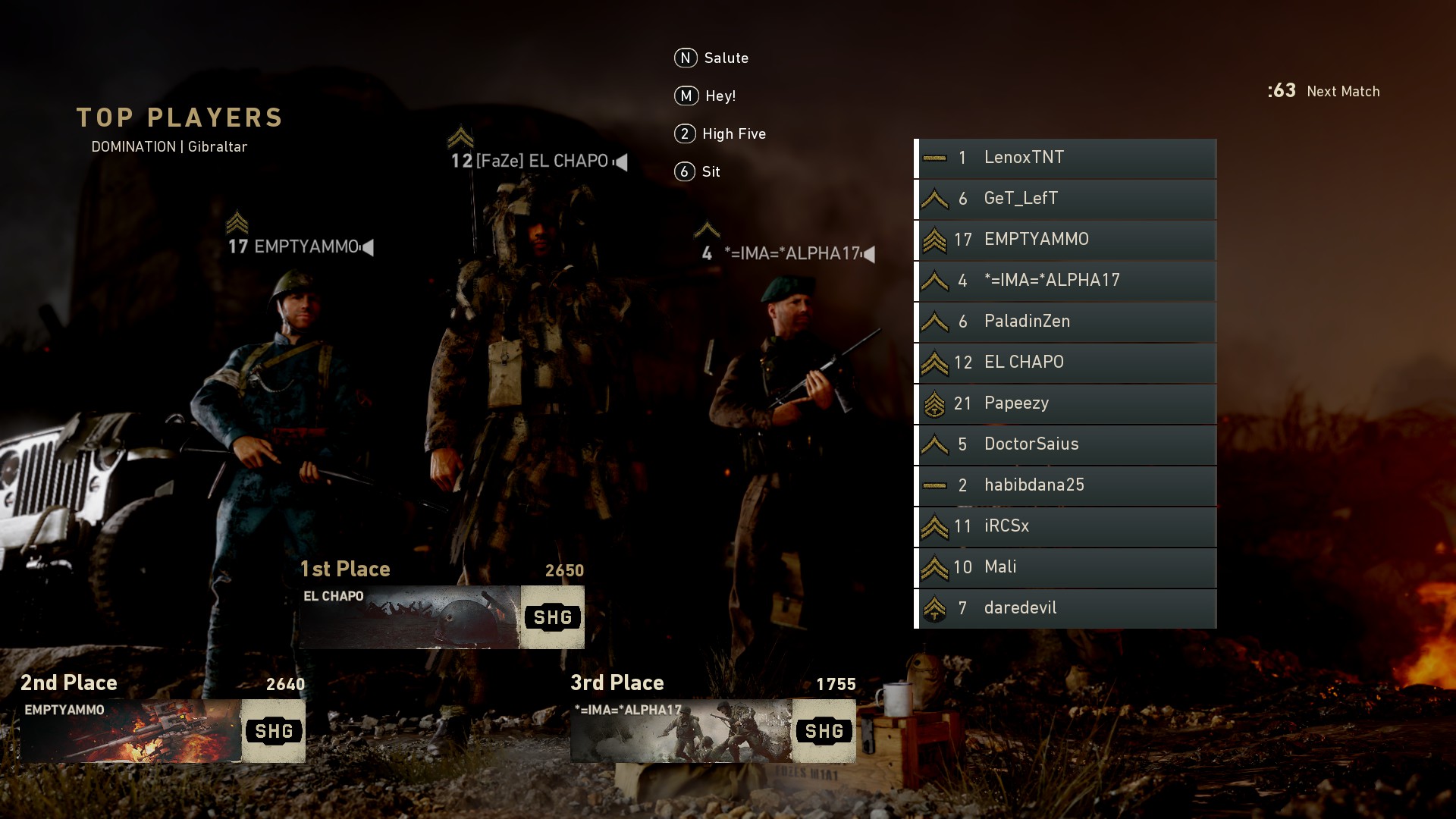 The new War mode is like a condensed version of Battlefield 1's Operations game mode in which a team is supposed to push up and capture objectives while the defenders have to hold out for a set amount of time. Thanks to Call of Duty's limited scale though, the game mode only features 12 players maximum and is far more linear than what you get in Battlefield 1. The game mode frankly feels like a chore thanks to poorly planned choke points and a very linear, almost funnel-like progression.
All this is not helped by the fact that even after being one of the highest grossing and selling game franchises, the game relies on a client-listen matchmaking system or a dedicated game server, somewhere. Although I have no means to test the in-game lag, the overall experience was quite poor and this can be verified by this excellent video on point by YouTuber Battle(non)sense which shows that there is an abnormally high lag during movement even though the tick-rate of the game has been updated to 60Hz along with an uncapped frame-rate.
This was further compounded by random crashes with the game somehow managing to eat up all 16GB of memory on the test PC.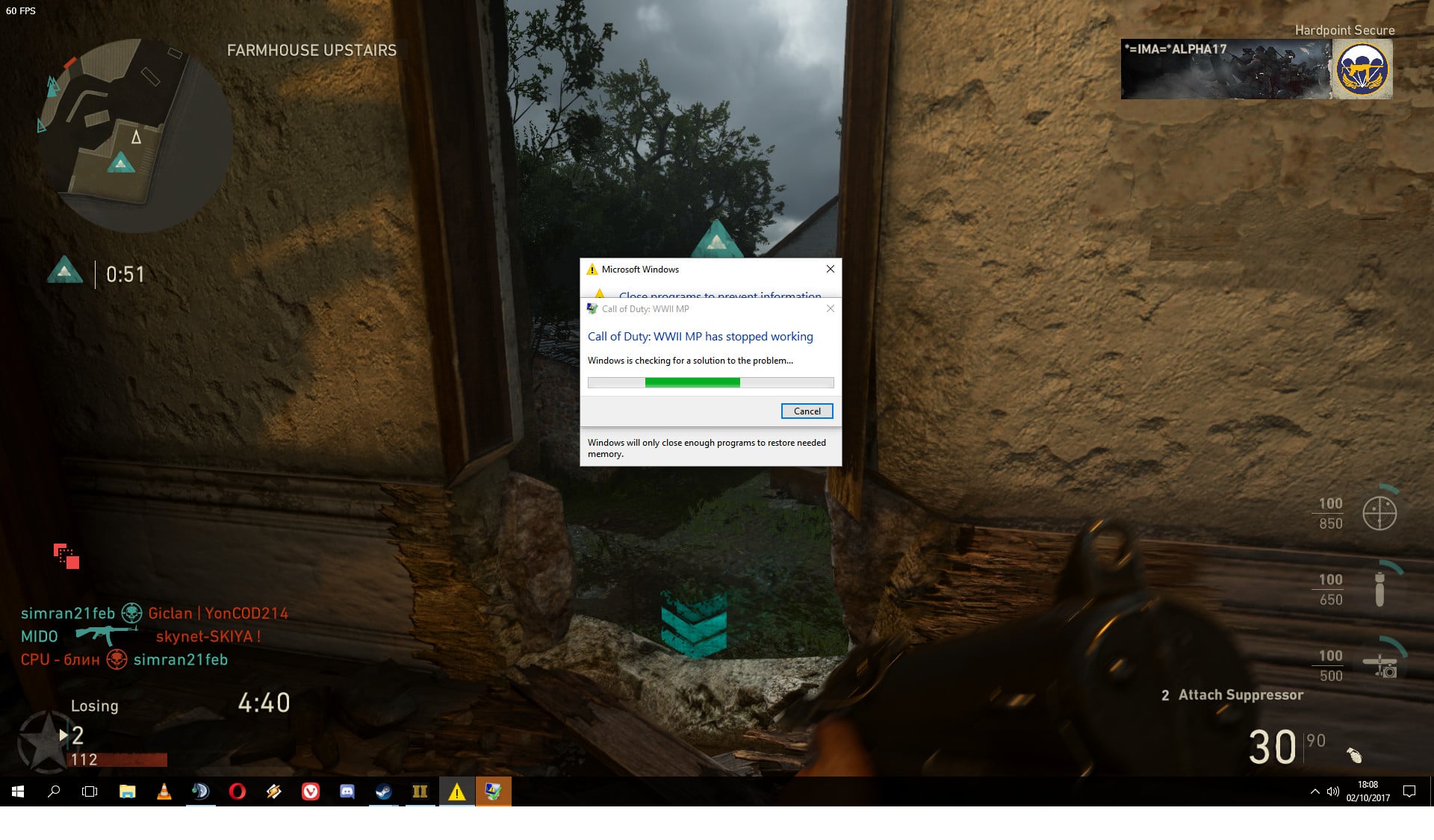 The various politically correct problems of CoD: WW2 are easily dwarfed by the technical morass the Open Beta is. There are reports of hackers having infiltrated the PC player base and the chat is just as chummy and welcoming as the previous ten iterations of Call of Duty that have been pumped out since 2007.
I hope that Sledgehammer goes back and implements improvements for the game prior to its impending launch.
If you want to pick up the game, you can pre-order it from Amazon.in, Flipkart and GamesTheShop. Call of Duty: WW2 is out for Sony PlayStation 4, Microsoft's Xbox One and Windows PC platform on the 3rd of November.
Test rig:
Intel Core i5 4690k
16GB of Kingston HyperX Fury RAM
HIS IceQ X2 RX480 (Crimson Relive v.17.9.3)
Kingston UV400 240GB (game was installed on an SSD)
Windows 10 Pro 64-bit OS Build 15063.632 (installed on a SanDisk X210 SSD)
8MB/s AirTel connection (LAN cable to router)