Square Enix's Marvel's Avenger's game will be launching its open and closed beta for all platforms next month.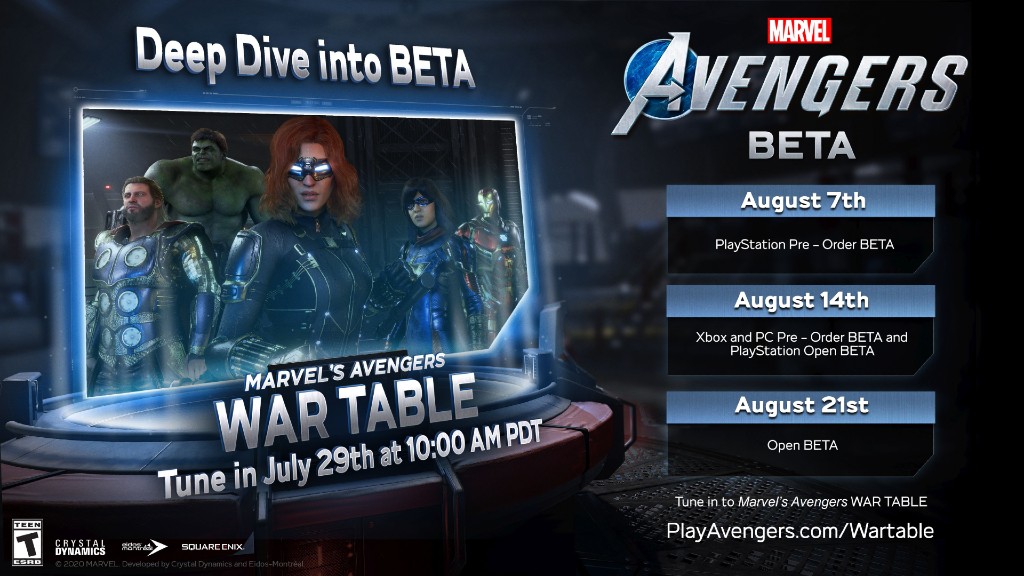 PS4 players who have pre-ordered the game will be able to try it out first on the 7th, while Xbox and PC pre-orders will gain access on the 14th. After that, the game will hit open beta August 21, and will run on all platforms till the 23rd. Right now, we have no idea what to expect in the beta, but Square Enix will be doing a deep dive in their live stream dubbed the War Table digital stream that'll go live this month on the 29th.
Marvel's Avengers releases September 4, 2020 for the PS4, Xbox and PC.