IGX, or Indian Games Expo, was held at Mumbai's Bombay Exhibition Centre on November 14 and 15. It was the first time an independent consumer expo for games was held in India, giving attendees a chance to play a variety of games from first and third-party publishers under one roof.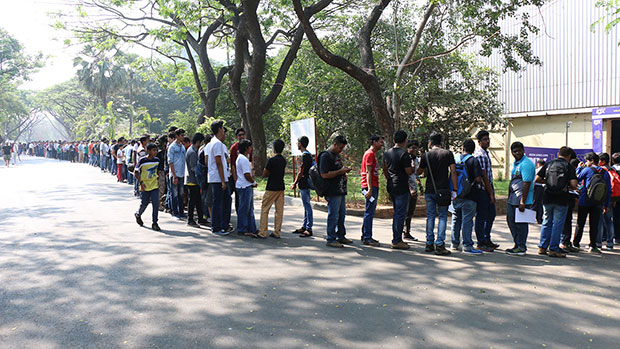 Day 1 kicked off with serpentine lines outside the IGX venue. Once inside, attendees thronged to the two biggest booths at this show: Sony PlayStation and e-xpress Interactive, where they could go hands-on with games like Uncharted: The Nathan Drake Collection, Batman: Arkham Knight, Assassin's Creed: Syndicate, and more.
Gamers also lined up to register for the WWE 2K16 Championship and the Mortal Kombat X tournament, which ran across both days, each offering cash and prizes worth Rs 1,50,000.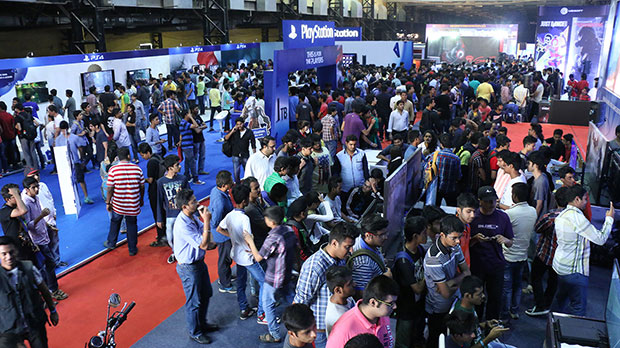 IGX also witnessed the launch of Natec Genesis, a Polish PC gaming peripherals brand distributed in India by Sunder Electronics. The stall held a eight-PC LAN set-up, where gamers could partake in some Counter-Strike competition.
Also present were Mumbai-based game development studios Apar Games and Vanishing Point Game Studios. Apar, who's multiplayer combat game Scribbled Arena is already available on mobile, showcased the game's PC version, which will soon be making it to Steam. Vanishing Point unveiled The Third Eye, a third-person action game based on Indian mythology built on the Unreal engine.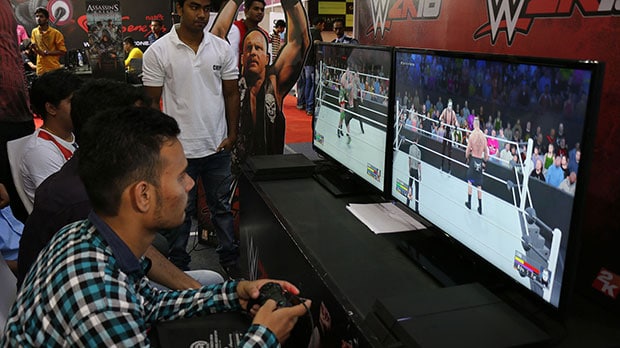 One of the biggest surprises at IGX and one of the most popular stalls was that of Absentia Virtual Reality.  The Bangalore-based start-up debuted Tesseract, its virtual reality head-mounted display, which also promises to display any standard game or video content in 3D. The company received several preorders for Tesseract, which is available in two variants – Rs 12,000 for the 1080p version, and Rs 20,000 for the 1440p model.
Both days also witnessed the StrayDog Cosplay competition, where cosplayers dressed up as their favourite gaming characters took to the stage, with one lucky winner walking away with PS4 and lots of other merch up for grabs. From Subzero (Mortal Kombat) and the Gunzerker (Borderlands 2) to Agent 47 (Hitman) and Red (Transistor), there was plenty of variety. It was Gaurilla who eventually took home the PS4 as the grand prize on Day 2.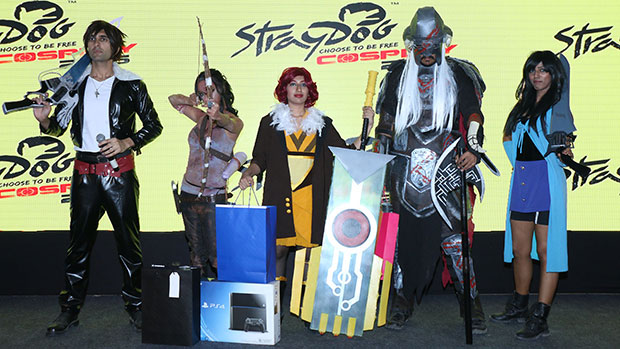 Check out more photos from IGX on our Facebook page, and there's a lot more at the official IGX Facebook page.