Judging by the scores in this week's app round-up, it would appear that Sameer is having a really bad week, and Amit a very good one. Or maybe it's just the games.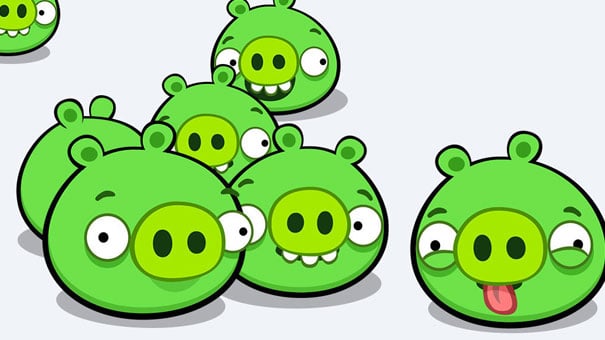 Bad Piggies
By Amit Goyal
Platforms: iOS, Android; Price: $0.99 (iOS), Free (Android)
Version tested: iOS
If Rovio were a person, I would imagine him sitting at a beach in Ibiza, sipping on a Mojito and watching the Sun set after the success that Angry Birds brought him. Maybe he'll make a phone call in between drinks where he would tell his lackeys to slap on some new skins on the game and release it as a sequel to make a few more millions. But Rovio isn't that kind of person, or a studio for that matter. They have showed their prowess at using a franchise well by first creating a movie tie-in actually worthy of being called one in Rio, and then came up with a completely new mechanic in Angry Birds Space.
So it's no surprise that Bad Piggies lives up to the standards of the franchise. Let's forget about birds for a moment. How did those pigs erect such elaborate structures for the pleasure of wanton destruction? If you play Bad Piggies, you'll realise that the pigs always had a penchant for architecture.
The game is divided into themed levels, with 45 available at launch and the promise of more to come. The objective in each level is to build a vehicular contraption around for a pig using set number of objects such as wooden crates, wheels, balloons, fans, counterweights and more so that it can be used to traverse the challenge set by the terrain of the level to the finish line.
While the initial levels are straightforward, the requirements get quite challenging further on, with the player required to move both horizontally and vertically in the level. The rating (one-star to three-star) is awarded on the basis of the three objectives of each level. Sometimes they are as straightforward as reaching the finish line with the vehicle intact, or collecting stars, but time and again, they get interesting, such as reaching the finish line in a set amount of time, or not using a particular object to complete the level. This often requires some lateral thinking, and getting all three stars in all levels can take some figuring out.
It is not quite as approachable as just pulling back on a sling and watching a bird hurl out with glee, but it is the most intelligent of its brothers, and if you give it the time to get familiar with it, it is a very enjoyable and rewarding experience.
8/10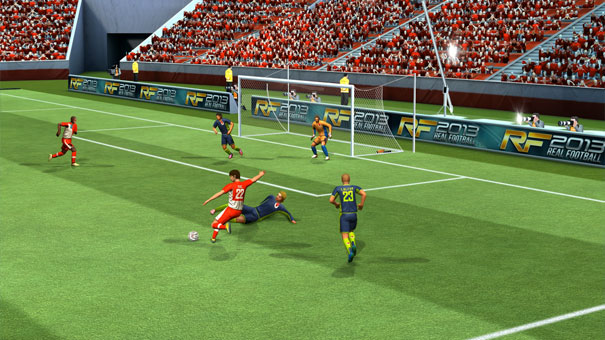 Real Football 2013
By Sameer Desai
Platforms: iOS, Android; Price: Free
Version tested: iOS
Real Football 2013 is a little too ambitious for its own good. It tries to include a deep football management game and at the same time throw in simulation gameplay to rival FIFA 13. In doing so, it doesn't quite excel at either.
Real Football 2013 is a freemium game, so be prepared to deal with multiple in-game currencies, and get used to always being short of funds. You're given complete control of your club's management, including the stadium, fan services, training facilities, staff, and sponsors. You're also given the ability to upgrade and level up everything, from a more sophisticated, high-capacity stadium, to a more experienced masseur to help your players relax. It's really quite deep, but be ready to spend a considerable amount of real world money if you want to really get into it.
The game doesn't boast of club and league licenses, but it does possess player licenses. So you'll see real world players in the game; just don't expect to recognise them in-game, because player likenesses are abysmal. Once you're in a match, gameplay is very much like the FIFA mobile games. A virtual stick controls movement and there are buttons for passing, shooting, sprinting, tackles and pressing. Controls are fairly basic, but they do the job just fine without matching FIFA 13's polish.
I would have loved to see Gameloft come up with a more touch-driven gameplay style, even if it doesn't give the player complete control over the match. Games like New Star Soccer and Goal come to mind, and a similar gameplay style would complement RF 2013's deep management system well.
The game has a clean and user-friendly UI, which is vital for a management game, but presentation during matches is a mixed bag. Cutscenes are choppy, the commentary is repetitive and boring, but player animations are great for a mobile game. Overall, it does a good job, but once again doesn't quite challenge FIFA. If you're not into the management side of football, you're out of luck because the game doesn't give you an exhibition or cup mode; it thrusts you straight into club management.
One thing I can't fault Real Football 2013 for is its ambition, but the developers seem to have bitten off more than they could chew. The management system is clearly its strength, but the me-too gameplay is a bit of a downer. If you're on Android and are tired of waiting for FIFA 13 to show up, or if you don't want to pony up $6.99 for FIFA 13 on iTunes, Real Football 2013 is definitely worth a look in. With tempered expectations.
5/10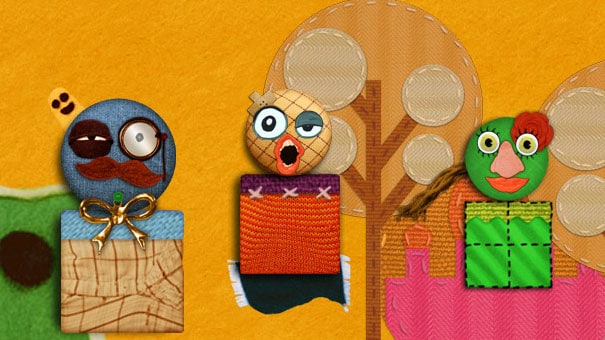 Crafty Creatures
By Amit Goyal
Platforms: iOS; Price: $0.99
Crafty Creatures literally reeks of LittleBigPlanet. It's button-like characters have the quirk of Sackboy, it hopes to set off a thriving community through user generated content, and it has the scratchy, craft-like art nailed down to a, er, button?
The game is squarely a puzzle game, where the objective is to make your circular "creatures" roll out and meet each other, while they obey the laws of physics and you don't. The map is interspersed with cardboard-like objects that disappear when touched. Using these to manipulate the movement of the characters, the idea is to get the creatures to touch each other. Err a little, and you may just roll off the screen. Each level also has a maximum of three buttons that can to be collected.
These buttons can be used to unlock various options of customisation that can be used to create both characters and levels. The player can publish their characters and levels, and also download characters and levels created by other players.
The levels included with the game are interesting in themselves. They start off easy, but as you go on, require a fair amount of head scratching. The player can increase his or her button count by completing these levels and unlocking Game Centre Achievements. And you will want to grab every button you can get your hands on, since a lot of the unlockable items are very expensive. For the more impatient among us, there is always the option to buy buttons using in-app purchase.
Judging by the Game Center numbers, this game isn't doing particularly well, which is a shame considering the excellent production values, smart gameplay and the potential for some great UGC. I've seen a lot worse do a lot better.
9/10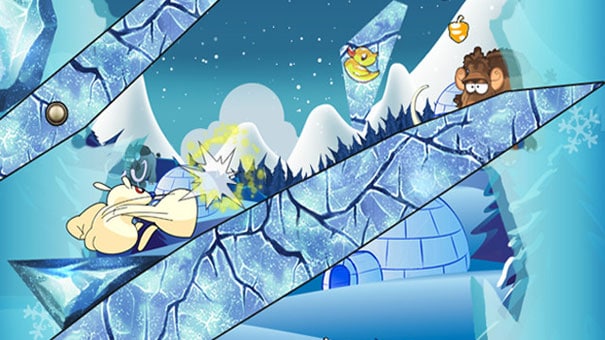 Slice the Ice
By Sameer Desai
Platforms: iOS; Price: Free
Slice the Ice is a fairly basic physics-based puzzle game that employs a formula that we've seen used in several games before. The objective is simple. There's a rubber duck perched somewhere at the top of each icy level and you have to work with gravity to bring it safely to the weasel waiting at the bottom.
This is done by swiping through platforms of ice to drop them, and the duck with it. Complications arise in the form of polar bears that like pawing away anything that comes close, mini-trampolines that toss everything that touches them upwards, and balloons that will raise any loose piece of ice attached to them. None of these pose much of an issue because the game liberally allows you up to 10 swipes in each puzzle, so you can pretty much figure out the puzzle as you go rather than thinking it through first.
The laws physics do go for a toss from time to time. The duck will go flying upwards even when it's nowhere near the trampoline, and it isn't uncommon to see slabs of ice sliding around even when on flat surfaces.
Slice the Ice is billed as a freemium game, but really, it's just a demo. You get one of the five levels, which includes 20 puzzles. After that, you'll have to buy the other four areas in $0.99 packs of two each. Also, the game is full of ads, not only while browsing menus, but there are even random pop-ups right in the middle of puzzles. It's extremely intrusive and very off-putting.
All in all, what's available for free won't keep you occupied for more than 10 minutes, nor will it entertain enough to make you pay for what's locked away.
3/10