For many in the IVG writing team, this week has been about reaching into the backlog pile or revisiting older games before the big new releases start rolling out. Here's a quick round-up of what we've been playing this past week.
Gran Theft Auto: Chinatown Wars
Hemanth Kumar
A lot of travelling this week hasn't stopped me from gaming. GTA: Chinatown Wars and a bit of Brain Age have kept me occupied throughout the trips. Besides those, I've been clearing backlogs in Frozen Synapse, which is one of the most underrated games I've seen in recent years. Also, due to an uncontrollable urge, I revisited one of my childhood obsessions – *drumroll* Excitebike. But this weekend has been about Forza 3 split-screen and Left 4 Dead co-op with friends. A blast!
Vikram Subramaniam
I'm still grinding away at CSR Racing on the iPad. One more race to go to defeat the boss of Tier 5 – the final tier. I've also taken a bit of a detour from my regular gaming habits to experiment with gaming on the Mac. Diablo 3 runs beautifully on the new MacBook Pro. Steam crossplay functionality is much appreciated with Left 4 Dead 2 and Portal 2 looking great and running perfectly on the Mac flagship. However, Steam itself is a more of a dog than usual on the Mac, so fair warning to impatient Mac gamers.
Super Monday Night Combat
Mithun Balraj
I have spent the majority of my time over the last week playing AoS (MOBA) games like DOTA 2 and Super Monday Night Combat. Both are tons of fun to play and not too hard to pick up, but quite challenging to master (also, they're free to play!). I managed to unlock one of the new Mass Effect 3 multiplayer classes (the N7 Shadow), so I've been having a blast with that as well.
Avinash Bali
After a rather lengthy sabbatical, I eagerly dive back into the world of Skyrim this weekend. The last time I played the game, I accidentally deleted one of my save files, so I'll be starting a new archer/thief build from scratch. I also plan on hunting some Vampires – Blade style – courtesy of the new Dawnguard DLC that finally came out on Steam. Playing Skyrim on the PC also gives me a chance to try out some of the bitching new ENB mods that make this game look positively sublime. PC modding FTW!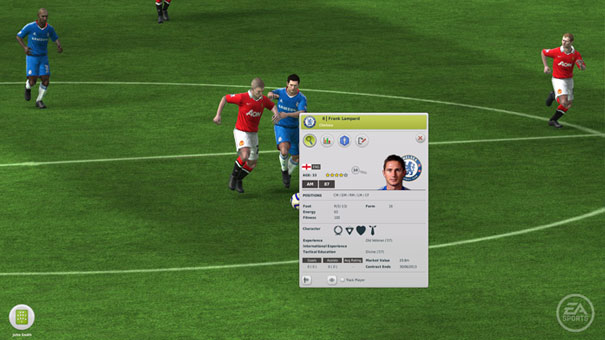 FIFA Manager 12
Abhinit Prakash
Most of my gaming this week has been devoted to FIFA Manager 12. Eleven long years of meticulous coaching finally paid off when my team was finally at the top of the Barclays Premier League for the first time. The winter transfer session is about to begin and I have my eyes on a promising young midfielder. I also was in the mood to "move" a bit and finally started with Child of Eden. However, the first session abruptly came to an end when the controller ran out of juice. Ezio made a guest appearance this week too in Assassin's Creed 2.
Rasmeet Singh
I decided to start up with Spec-Ops: The Line this week. Heavy inspiration from Apocalypse Now aside, the game is a treat, with satisfying gameplay, an intriguing story and brilliant decision making moments. It's being pegged as the sleeper hit of 2012, and I've seen enough evidence to agree. Apart from that, I'm having to recharge my phone more than twice a day thanks to Mutant Roadkill – another one of those endless-running games except you drive a car and kick some mutant ass.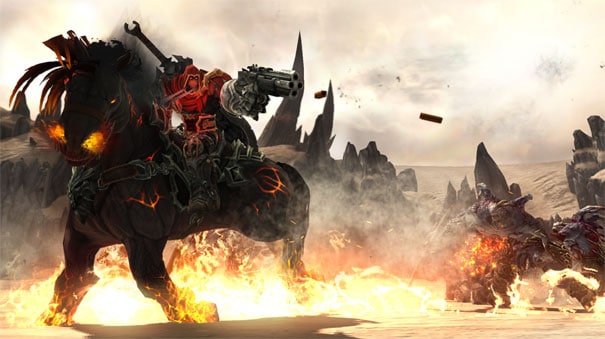 Darksiders
Rishi Alwani
More of Anarchy Reigns is what started this week off and it was topped off with Darksiders as I attempt to finish it before the sequel hits (read: impossible). After zombies and WW2 games, I think the post-apocalypse scenario is gaming's greatest cliche. As long as the design and gameplay mechanics are slick, I'm not complaining. And somewhere in between these dual dystopias, I had time for Sound Shapes and Blazing Star, which made my daily commute less unbearable.
Murali Venukumar
I've been obsessing over a couple of games this past week. Ski Safari is proof perfect that a game can still be good with the most minimal of control schemes; in this case a tap of your finger on your touchscreen smartphone. It's addictive as all hell, and would have been more so if only they'd thrown some sort of friend leaderboards in as well. I've also been playing Blur on the Xbox 360. My first thoughts on it were of how unfair it is that developers never get royalties/residuals once their studios close down. Blur is an absolute joy to play, and it's heartbreaking that my money only goes to Activision rather than the games' creators.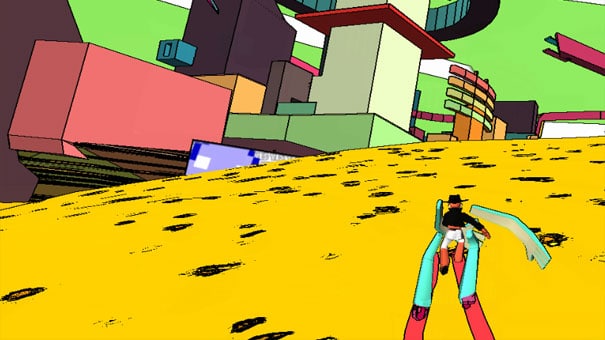 Zineth
Sameer Desai
A chunk of this past week was spent trying to get my PC, my PS3 controller and the PES 2013 demo to work together. Several BSODs later, I resigned myself to using the Xbox 360 controller and began experimenting with the various mods that have so far been released for the PC demo. The manual passing and shooting and first-touch control take a lot of getting used to, but hopefully all this effort will pay off when the full game comes out. I've also been trying this trippy and colourful skating/skiing game called Zineth, which actually started out as student project. Check it out if you're in the mood to experiment. It's just a 47 MB free download.
Nitin Sagar
I haven't been gaming much these days due to personal and work commitments, but lo and behold, some free time beckoned me last week. Searching for some new fun stuff, I remembered having downloaded the Sly Racoon HD Trilogy off PSN. What a great decision that was! So far, I've put in around a dozen hours in the first game and it has been an excellent adventure so far. Great gameplay variation combined with beautiful cel-shaded visuals come together to create an incredibly fun game that never takes itself too seriously.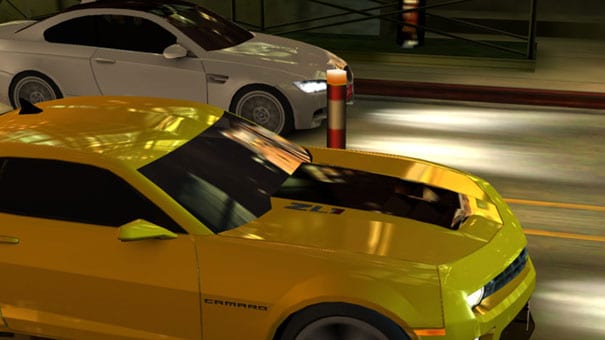 CSR Racing
Amit Goyal
This week could have been all about CSR Racing, but that was before it really began to pester me to spend some money in order to buy a car. So much for that!  I've been digging into my library and pulling out games that I haven't finished, and this week's winner was Darksiders, right on time to be primed for the upcoming sequel. The rest of the time went into shooting rubber duckies in Hitman: Sniper Challenge.
Abhishek Dahiya
Currently burning through Infamous 2 at a pretty rapid clip, and having a blast with it too. You know, going by this gen alone, you could possibly create the greatest open-world game of all time if you could get developers to work together. Get the Crackdown team to work on the player movement and combat, get the Infamous team to do RPG progression, and pull in the Saints Row guys to create characters and missions. I guess that would leave out Rockstar and the GTA guys, but hey, the world still needs someone to make coffee and sit at the reception, right?