Assassin's Creed 3 is one of the biggest releases of the year and undoubtedly the most anticipated game yet in this blockbuster franchise. There's just a little over two weeks to go, and we're making the wait a little more bearable (not really) by giving IVG members the opportunity to win a piece of Assassin's Creed 3 merchandise everyday in the lead up to the game's 31st October release date.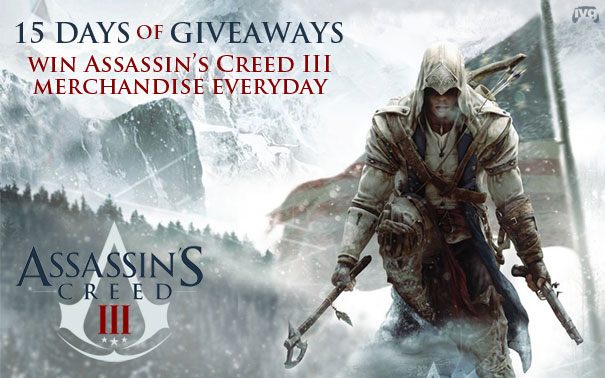 Everyday, over at the new contest section on the IVG forums, we'll be asking one rather simple question related to the Assassin's Creed franchise. The contest will follow IVG's signature 12BG format, and if you don't know what that is, head over to the forums and find out.
We've got official Assassin's Creed 3 t-shirts, flags, bags, foam tomahawks and more to giveaway everyday, so make sure you check back everyday and try your luck.
Click here to visit to the IVG forums contest section.