Distributor Express Interactive has just informed us that Assassin's Creed III will be getting a midnight launch in both Mumbai and Delhi on 30th October, 2012. In Mumbai, the launch will take place at Games: The Shop in The Oberoi Mall, Malad while in Delhi, it will be held at the DLF Mall, Saket.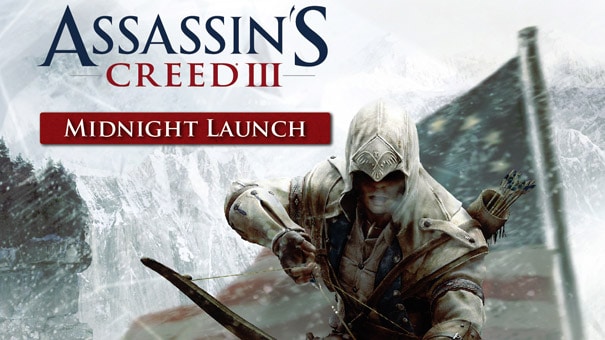 Besides being the first in the country to buy the game, gamers who come to the midnight launch also stand to win Assassin's Creed III merchandise like t-shirts, wrist bands, key chains etc. If that wasn't enough, Express will also throw in two free DLC packs – Captain of the Aquila and Colonial Assassin for everyone who buys the game at the launch.
If it's Assassin's Creed III swag you desire, I'd also like to remind you that IVG's 15 days of ACIII giveaways is still on and you can read more about it in our contest section. Stay tuned for IVG's Assassin's Creed III review soon.