Ubisoft has unveiled Assassin's Creed 4: Black Flag with a trailer that introduces the series' new protagonist – Captain Edward Kenway.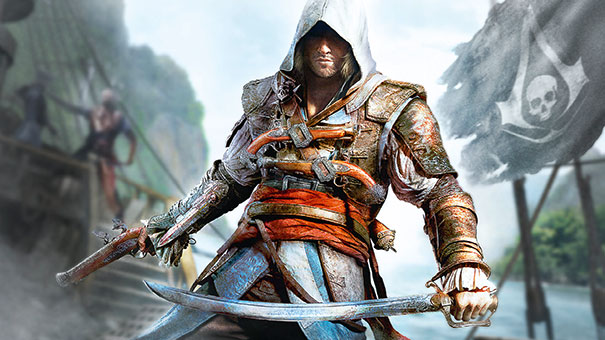 Yes, that's the same surname as Assassin's Creed 3 hero Connor Kenway, so while the new game may be set a few years on from the last game, we could see Connor feature in AC4 in some form.
From the CG (we assume) trailer, Edward Kenway appears to be a pirate captain, with a black flag bearing the logo of the assassin brotherhood and the pirate symbol on his ship.
The blonde-haired protagonist is seen swimming underwater, swinging across ships, and engaging in battles with rival pirates using a sword, dual-wielded pistols, and of course, the hidden blade.
Assassin's Creed 4: Black Flag is scheduled for release on 31st October for Xbox 360, PS3 and Wii U, and the game will also arrive on PC, PS4 and other unnamed next-gen consoles, like the next Xbox.
Like Assassin's Creed 3, the new game is also set to feature an hour of additional bonus content exclusively on PS3.
Check out the debut trailer here.