Leaked promotional material for Assassin's Creed 4: Black Flag has leaked online, confirming the title of the next game in the series even as Ubisoft holds an event in the UK today to reveal the game to the media.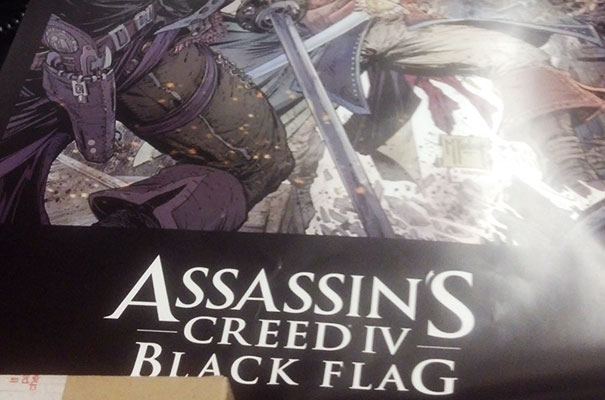 A picture showing an Assassin's Creed 4 poster was posted by Kotaku, showing its new protagonist dressed in signature assassin robes as he battles pirates on a ship.
Kotaku also later posted a picture of the back of that poster, which shows a map of the Caribbean region, hinting at the location for the new game, which would fit the pirate theme suggested by the title and the poster art.
The map shows, amongst other locations, Jamaica, Cuba, The Bahamas, and Florida in the US.
Ubisoft had earlier announced that this year's Assassin's Creed game will feature a new protagonist and time period. It also said that Watch Dogs developer Ubisoft Montreal won't be working on the game.
That leaked poster is reportedly set to go up in stores on 4th March, so we should hear an official announcement from Ubisoft before that.
As with all Assassin's Creed games, we'd expect Black Flag to hit shelves in the October-November 2013 release window. The question, though, is whether this will be a next-gen title.