Update: The issue has been fixed and retail PC codes of Batman: Arkham Knight can be activated on Steam. More details here.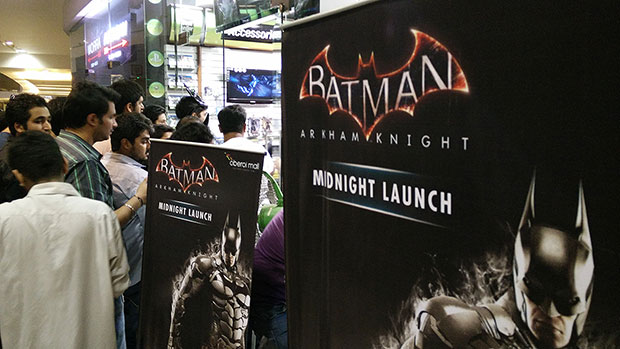 Original story:
If you happened to buy Batman: Arkham Knight for PC at a retail store in India, you probably won't be able to play the game. That's because due to a technical issue, the activation codes don't work on Steam.
The issue extends to all retail PC copies of the game purchased in India and some other countries, like Singapore.
The problem doesn't appear to be with the codes themselves, but with Steam's activation process.
We contacted E-xpress Interactive, the game's distributor in India, who said that Warner Bros. HQ is aware of the issue and is working with Valve to fix it.
E-xpress is also holding off on shipping out further copies of the PC version till this issue is resolved, so don't be surprised if your game is delayed a bit.
To clarify – there is nothing wrong with the activation codes themselves, so once Valve does fix the glitch on Steam, the same codes will work. So just sit tight.
If it's any consolation, the PC version appears to be an unoptimised mess anyway, so the wait may not be such a bad thing after all. Rocksteady may well have a patch or two out by the time you're able to play it.
We're in touch E-xpress and Warner and will have an update as soon as the issue is resolved.
Batman: Arkham Knight is also available for PS4 and Xbox One and there appear to be no activation or performances-related issues with the console versions. The PC version is also available digitally via G2A.com.
Check out some photos from the Batman: Arkham Knight midnight launch in Mumbai, which saw over 150 fans lining up to pick up the game.