AMD recently launched its newest range of graphics cards, the R9 and R7 300 series and the top-of-the-line R9 Fury X, and to celebrate the launch of the series in India, we've tied up with AMD to give away a few goodies to the IVG community.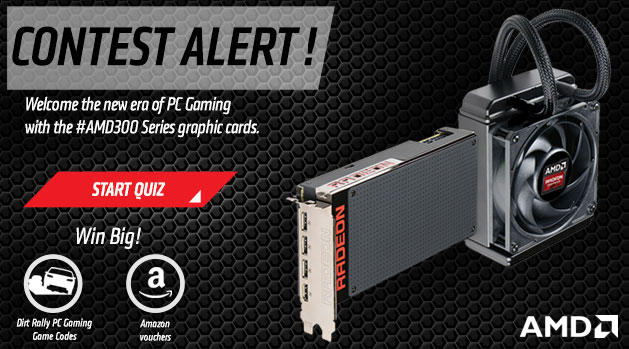 We've got five Amazon gift cards and eight Steam codes for Dirt Rally to giveaway. All you have to do is answer a few questions for a chance to win. Five winners will receive an Amazon gift card worth Rs 2,000 plus a Dirt Rally code, while three others will win Dirt Rally codes.
We'll also be giving away more Amazon gift cards and Dirt Rally codes in our post-Gamescom episode of the IVG Podcast. Check out our previous episodes.
Contest terms and conditions:
The contest is open to IVG members. If you aren't a member already, you can sign up here.
The contest is open to Indian residents only.
The last date for entries is 9th August. Results will be declared in the following week.
Fill out the form below to enter the contest, and make sure you follow AMD India on Twitter and Facebook for the latest updates.
The contest has now ended