Crytek has released the DirectX 11 patch for Crysis 2, along with the high resolution texture pack upgrade. You can download the patch from here. To be able to install them, you need to download the patch 1.9 first. Crytek has also announced that you can download the map editor, free of charge on Wednesday from MyCrysis.com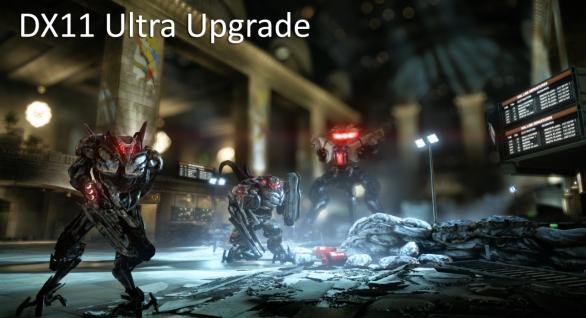 DirectX 11 features:
Tessellation + Displacement Mapping
High Quality HDR Motion Blur
Realistic Shadows with Variable Penumbra
Sprite Based Bokeh Depth of Field
Parallax Occlusion Mapping
Particles Motion Blur, Shadows and Art Updates
Water Rendering improvements and using Tessellation + Displacement Mapping
Realtime Local Reflections (DX9)
Contact Shadows (DX9)
Improved Tone Mapping (DX9)
Crysis 2 is available in India at Rs 2,499 for the PS3, and Rs 1,999 for the 360 version respectively; the PC version costs Rs 999. We've also reviewed the game and gave it a solid 8/10. Take a look at the DX 11 trailer below.