It's no secret at this point that a mainline Battlefield game is planned for release this year, what with Titanfall 2 pegged for release early next year, leaving a gaping hole in EA's holiday line-up.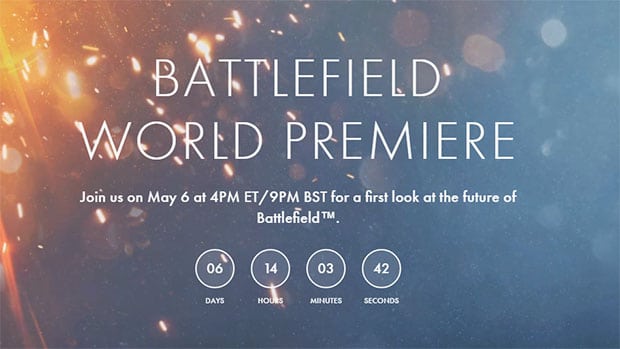 EA has now updated the Battlefield website with a timer, counting down to the game's reveal on May 6.
If you're expecting it to be just a short teaser that will leave a proper reveal for a later date – like the EA Play even planned around E3 in June – you may be in for a surprise.
EA has said the game will be unveiled via a Twitch stream (which probably won't be much more than a trailer based on this leaked event invite), following which developer DICE will hold a panel discussion in London, where fans can join in the conversation and ask their questions.
In a statement to Videogamer.com, EA said the Twitch stream will give fans an "insight into the minds of the developers as you hear from the creative director Lars Gustavsson and lead producer Aleksander Grondal on the past, present and the future of Battlefield. You will be able to join in the conversation as we open the floor to questions from viewers."
Fans in India can watch the stream via Battlefield.com at 1:30 AM Indian time on May 7.