Federation of Gamers' (F.o.G) next Button Mash event is one for the Call of Duty fans. The tournament involves Modern Warfare 2 on PS3 and will take place on 31st July 2011 (11 am onwards). The tournament will follow a two members per team format, with a registration fee of Rs 300 per team (Rs 400 on event day). Cash prizes are up for grabs.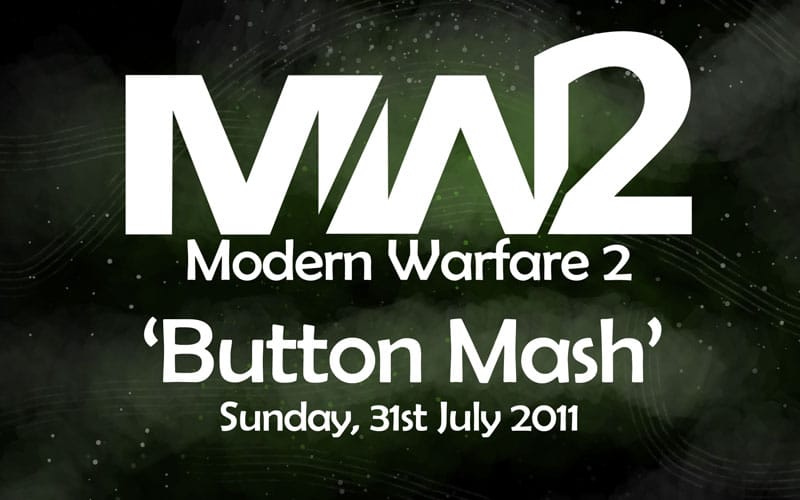 You can vote for the tournament maps in the poll conducted on the F.o.G website. Here's more information on the tournament:
Rules and Regulations of the Tournament:
Teams must register at the store itself.
Teams who do not pass through knock-outs can re-register.
Matches will be strictly 2v2.
No custom classes allowed, default classes only.
Players can use their own gamepads.
Only registered teams may partake in free practice sessions, which begin an hour before the tournament.
All registered participants will receive a Free Poster and Tzinga Energy Drink.
Tournament Guidelines:
Knock-outs:
Mode – Team Deathmatch
Time Limit – 10 minutes
Kill Limit – None, highest Kill Count wins
Quarter-Finals:
Mode: Capture the Flag
Rounds: 10
Perks Disabled
Semi-Finals:
Mode: Sabotage
Rounds: 10
Perks Disabled
Finals
Mode: Decided in a coin-toss between both teams (can only choose from TDM, CTF or Sabotage)
Perks Disabled
Prizes:
First place: Cash, special printed t-shirts and vouchers worth Rs 4,000
Runner-up: Cash, special printed t-shirts and vouchers worth Rs 2,500
All the best, soldiers!