Microsoft has announced at Gamescom that all Xbox One preorders in Europe will be eligible to receive a free digital copy of FIFA 14.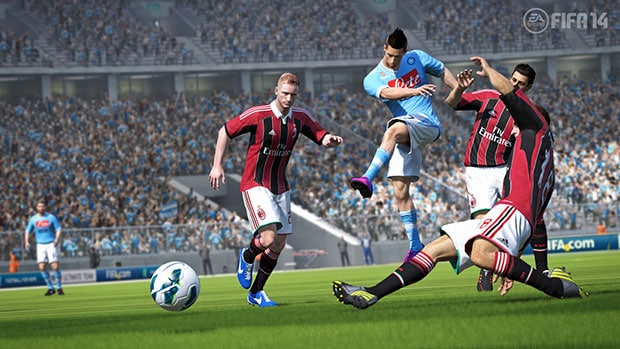 Further, this offer applies on all past and future preorders across all Xbox One SKUs.
This isn't really of much significance to Indian gamers because, firstly: Xbox One isn't launching here until late 2014, and secondly: India doesn't actually fall under Europe for the Xbox business, which means this offer probably wouldn't apply to us anyway.
This news is significant for the overall console war, however, since Europe has been primarily a PlayStation-dominated territory and including Europe's most popular game with the console could do wonders for Xbox One preorders in the region.
That said, with the PlayStation 4's significant price advantage, you could buy a PS4 and a copy of FIFA 14 separately and still end up paying less than the Xbox One (with free FIFA 14).