Update: Microsoft has confirmed that Xbox would honour Bethesda's existing deals with Sony for timed exclusivity of Deathloop and Ghostwire Tokyo on PS5. Xbox head Phil Spencer further told Bloomberg that it will decide if future Bethesda will come to non Xbox/PC platforms on a case-by-case basis.
Original story: A day before Xbox Series X and Series S pre-orders go live around the world, Microsoft has dropped a bomb on us. It has acquired ZeniMax Media, which owns publisher Bethesda. Iconic franchises like Doom, Wolfenstein, Fallout, Dishonored and The Elder Scrolls are now part of Microsoft's first-party stable.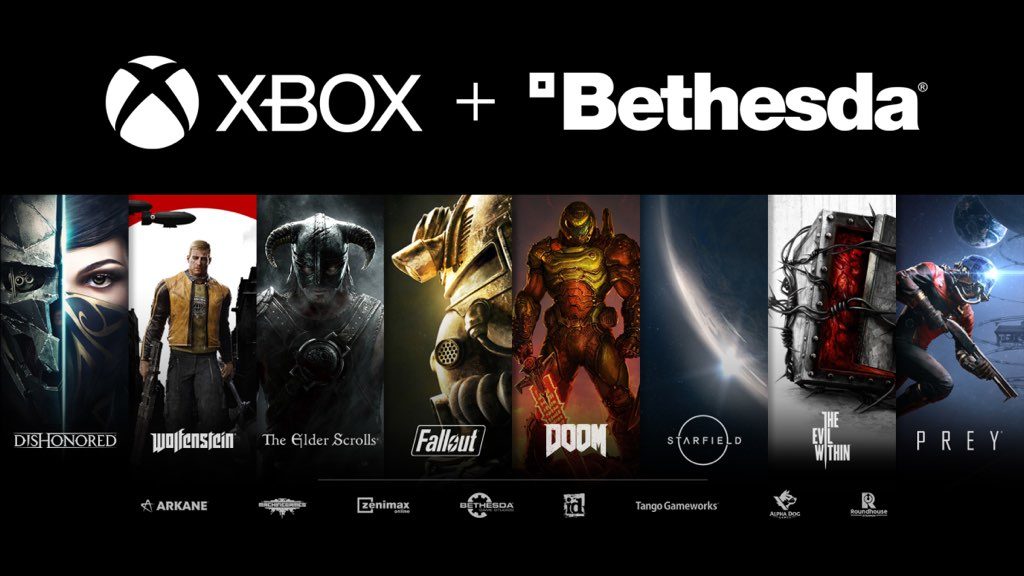 "We are thrilled to announce Microsoft has entered into an agreement to acquire ZeniMax Media, parent company of Bethesda Softworks," said Xbox head Phil Spencer in an announcement.
"One of the things that has me most excited is seeing the roadmap with Bethesda's future games, some announced and many unannounced, to Xbox console and PC including Starfield, the highly anticipated, new space epic currently in development by Bethesda Game Studios," Spencer added, hinting that Bethesda's future release may only come to Xbox and PC.
Bethesda's in-house studios include Bethesda Softworks, Bethesda Game Studios, id Software, ZeniMax Online Studios, Arkane, MachineGames, Tango Gameworks, Alpha Dog, and Roundhouse Studios.
As per the terms of the deal, Microsoft will pay ZeniMax $7.5 billion in cash to acquire it. The deal also means that all of Bethesda's new games will arrive on Xbox Game Pass on day 1 of release.
Microsoft and Bethesda: A long-standing partnership
"This is a thrilling day for this company, our employees, and our fans. We have enjoyed a close partnership with Microsoft for decades, and this deal is a natural progression of those years working together," said ZeniMax Media Chairman and CEO Robert A. Altman. "The big winners today are our fans. We are continuing to develop our slate of AAA games, but now with Microsoft's scale and entire Game Stack, our games can only get better."
The announcement is a timely one, coming just as Microsoft is about kick off preorders for the Xbox Series X and Xbox Series S around the world.
Microsoft has come under fire for its lack of first-party games line-up for the new consoles. But Bethesda's big line-up of blockbuster IP will ensure that the coming generation brings plenty of triple-A titles to Xbox Series S and Xbox Series X. That said, it's unclear if future Bethesda games will skip PS5.