Specialist games retailer Game4U today expanded its presence in north India with two stores in Gurgaon – one at MGF Metropolis Mall, and the other at Ambience Mall. Before this, the retailer had opened stores in Ludhiana and Jalandhar.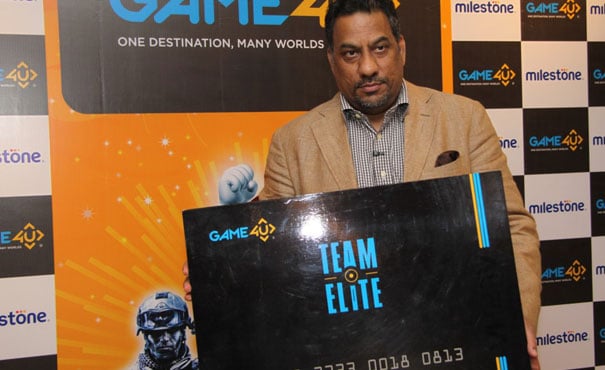 Jayont Sharma, chairman and CEO of Milestone Interactive Group, unveils Team Elite
Game4U also announced its new military-themed loyalty program called Team Elite. Customers can become members on making a minimum purchase of Rs 450, following which they would receive a membership kit that includes a personalised membership card. Members earn "Ammo" for making purchases, where one unit of Ammo equals Re 1. Collected Ammo can be redeemed for purchases at Game4U's physical or online stores.
Members will earn bonus Ammo from preorders, used game purchases, and purchases during special promotions, and will also receive special discounts and other exclusive benefits. The Team Elite membership is a three-tier system (Alpha, Delta and Bravo), where moving to a higher tier will earn members higher rewards.
Game4U expects 25,000 registrations for the Team Elite program over the next three months. For more details on Team Elite, head over to www.game4u.com.