Platinum Games, the Japanese studio behind Vanquish and the Bayonetta series, revealed the first gameplay footage of upcoming Xbox One exclusive, Scalebound.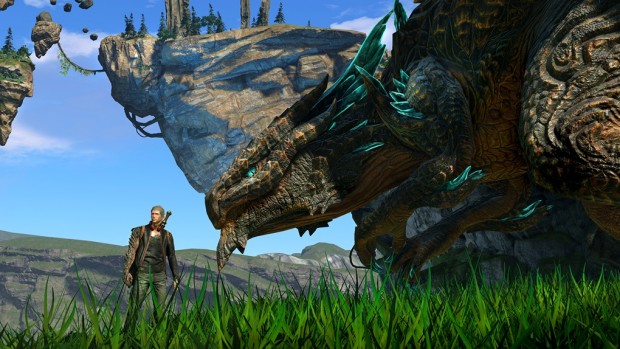 The five-minute plus demo included fights with a series of knights and a monster battle against a rocky mantis. Unlike Platinum's previous titles that have focussed purely on action, Scalebound will be an action RPG.
The demo also showed quite a bit of gameplay variation. Not only do you control an enormous dragon, but the headphone-clad protagonist, Drew, can also transform into some sort of a half dragon man and pull of some stellar moves.
Platinum also revealed that the game will feature four-player co-op, where each player will have their own dragon to control.
Scalebound is headed exclusively to Xbox One in 2016. Check out the gameplay debut below.