Gigabyte today unveiled the Waterforce in India. The water-cooled system features three Nvidia Geforce GTX 980 graphic cards in an SLI setup; enough to max out any game out there, and then some.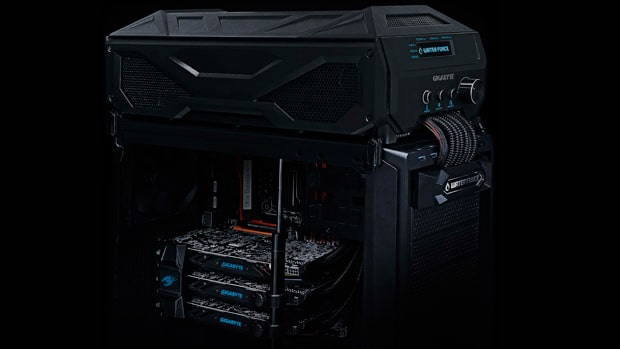 The system is designed for enthusiasts who want break-neck performance and a water cooling solution without having to go the DIY route.
The Waterforce aims to solve several problems with one solution. Gigabyte claims it improves performance, while lowering temperatures and noise. The fact that the water cooling system is integrated also means that consumers don't have to deal with multiple brands or worry about warranty; all warranty is covered by Gigabyte.
We had a chance to check out the Waterforce in action running Far Cry 4 in a three-display setup, and it is one beast of a machine. While there's no confirmed price yet, Gigabyte officials told us it would be in the region of Rs 2.5 lakh. That's very expensive, but to put it into perspective, this is a water-cooled set up with three GTX 980 graphics cards and it costs just Rs 20,000 more than a Geforce GTX Titan Z.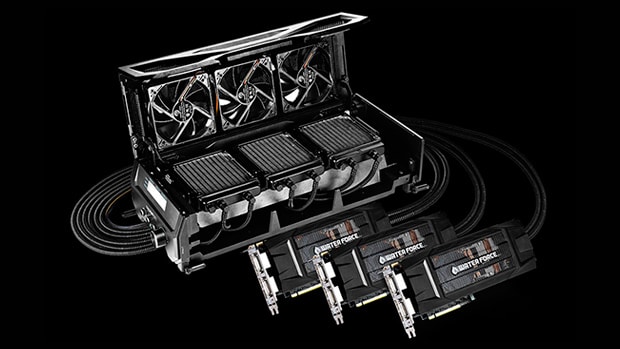 Keep in mind that Waterforce isn't a complete PC. All you get is the three graphics cards, the water cooling box and all the parts needed to set those up. Other PC components like the motherboard, CPU, memory and power supply have to be purchased separately.
Gigabyte recently re-entered the graphics card segment in India, having already established itself in the motherboard market, and it offers GPUs from both Nvidia and AMD.
The Gigabyte Waterforce will not be available in stores, but can be ordered directly from the company.