Halo Creator Bungie's shooter-looter Destiny 2 is going to be the first game from the studio to come to the PC since the 2007 launch of Halo 2.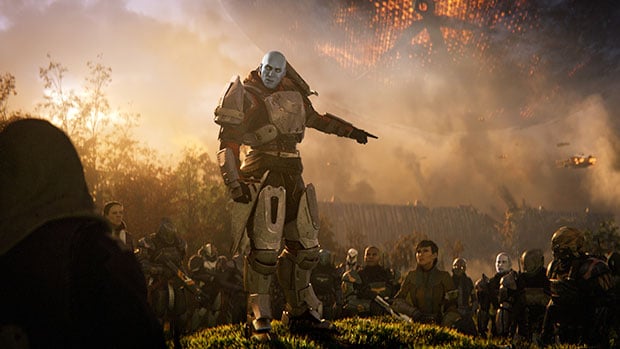 Today, the company released the minimum and recommended specifications if you want to step into the shoes of a guardian and they are as follows,
Minimum Requirements
CPU: Intel Core i3 3250 /Intel Pentium G4560 or AMD FX 3450
GPU: Nvidia GeForce GTX 660 /GeForce GTX 1050 or AMD Radeon HD 7850 (minimum 2GB of V-RAM)
RAM: 6GB
HDD: 68GB
OS: Windows 7 /Windows 8.1/ Windows 10 64-bit
Recommended Specifications
CPU: Intel Core i5 2400 /Intel Core i5 7500 or AMD RX 1600X
GPU: Nvidia GeForce GTX970 /GeForce 1060 6GB or AMD Radeon R9 390 8GB
RAM: 8GB
HDD: 68GB
OS: Windows 10 64-bit
The PC release is slated to be on the 24 of October and would be the first multiplayer Activision title to use Blizzard's in-house Battle.net client instead of Valve's Steam.
Destiny 2 was released for the Sony PlayStation 4 and Microsoft Xbox One platforms on the 6 of September this year and is expected to get the first chunk of DLC sometime in December, it is not certain whether the PC version will follow this release cadence from now or would it maintain this time offset.
You can pick up Destiny 2 from Amazon.in, Flipkart, your preferred local retailer or through Battle.net itself.