The Humble Bundle store is having its winter sale with discounts on a number of triple-A and indie games.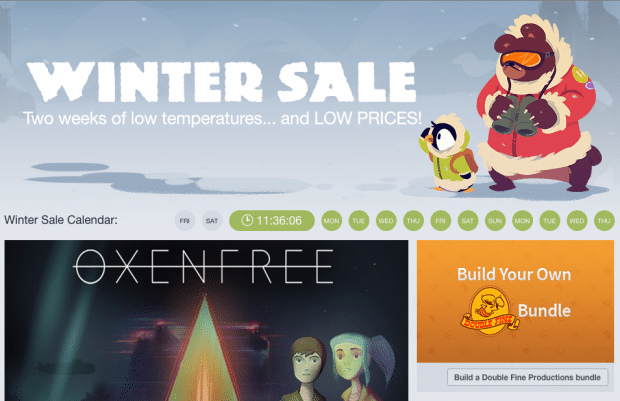 Hope you have some money saved somewhere after the recent Steam sale. Some of the highlights of the Humble sale are listed below:
Activision sale
Bethesda sale
Capcom sale
Double Fine: Build Your Own Bundle
Sega sale
The Witcher sale
Cities Skyline – 60% off
Dark Souls 2: Scholar of the First Sin – 20% off
DiRT Rally – 15% off
Divinity: Original Sin – 33% off
Evoland 2 – 50% off
Hacknet – 25% off
Invisible Inc – 50% off
Just Cause 3 – 20% off
Life is Strange – 33% off
Killing Floor 2 – 33% off
Rocket League – 30% off
Shovel Knight 33% off
Ten percent of the sales proceeds will be donated to a number of charities. You can visit the Humble Bundle site and check out the bargains.