After its debut last November, IGX is coming back for year two on October 15 and 16, 2016 and registrations for this year's expo are now open.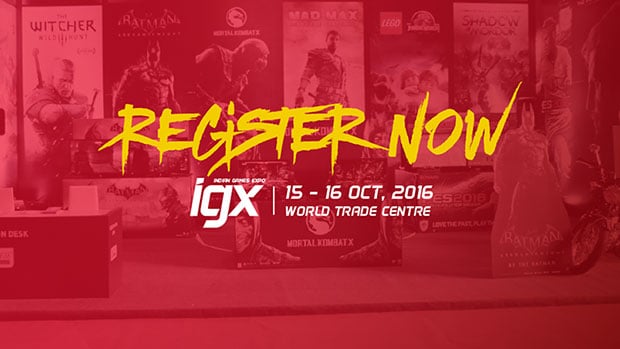 IGX – or Indian Games Expo – is India's largest video game showcase, featuring the latest games and gaming hardware. As was the case last year, entry to IGX is free to everyone.
While visitors will be able to register on the spot, you can also register online to save some time and beat the queues. Click here to visit the online registration page.
IGX's gaming cosplay competition – IGX Game Face – will also return this year, bigger and better.
Cosplay competitions will be held on both days, and each day, the winner will take home a cash prize of Rs 50,000, bringing the total prize pool for IGX Game Face to a cool Rs 1 lakh.
Registration information and other details about IGX Game Face will be available over the coming days.
IGX will take place on October 15-16, 2016 at World Trade Centre, Mumbai. For all the latest updates on IGX, be sure to follow the official Facebook, Twitter and Instagram accounts, as well as the IGX website.
New to IGX? Check out a video from last year's event below, courtesy Games the Shop.