The Indian national team has been included as one of the new international teams in FIFA 13, the FIFA Soccer Blog has reported.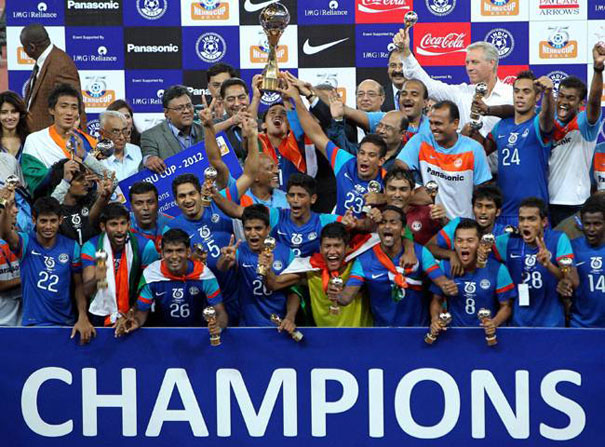 The Indian national team, which recently beat Cameroon to win the Nehru Cup.
While the Indian team's inclusion hasn't been confirmed by EA, the FSB list has been compiled from various preview builds that have been available to journalists.
The Indian national team has regularly featured in the FIFA World Cup games, but this is the first time since FIFA 98: Road to the World Cup that it will appear in a mainline FIFA release.
Back in FIFA 98, the Indian players were little more than generic brown and blue pixels with fake stereotypical names, but we're hoping EA puts a bit of work into the Indian squad this time around. It's unclear whether the Indian team has been officially licensed for FIFA 13.
FIFA 13 is set for release on 28th September across multiple platforms.