After the very successful Max Payne 3 Spotlight, this time we turn our attention to something a little more niche. Suda 51's last game – Shadows of the Damned, was pretty damn good, but unfortunately, it didn't do too well commercially. We're hoping that changes with Lollipop Chainsaw, where you play as Juliet – a chainsaw-wielding pigtailed cheerleader.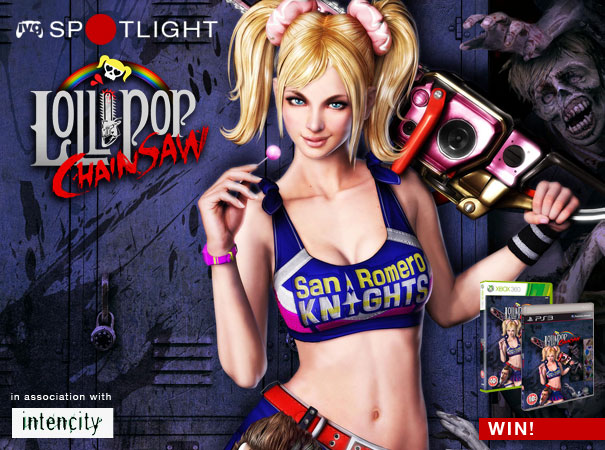 The zombie hack and slash is set for release on June 15 for Xbox 360 and PS3 and it will retail for Rs 2,599, but we're giving you the opportunity to win a copy for free.
All you have to do is follow two simple steps:
Like us on Facebook – facebook.com/IndianVideoGamer. (Make sure you do this otherwise step two is pointless)
Head over to the June 2012 IVG Spotlight post on our Facebook page and leave a comment there letting us know whether you would prefer the PS3 or Xbox 360 version.
Winners will be decided by lucky draw and announced at the end of the month