Just Cause 3 looks set to hold on to the series' brand of intense action, as can be seen from its first gameplay trailer.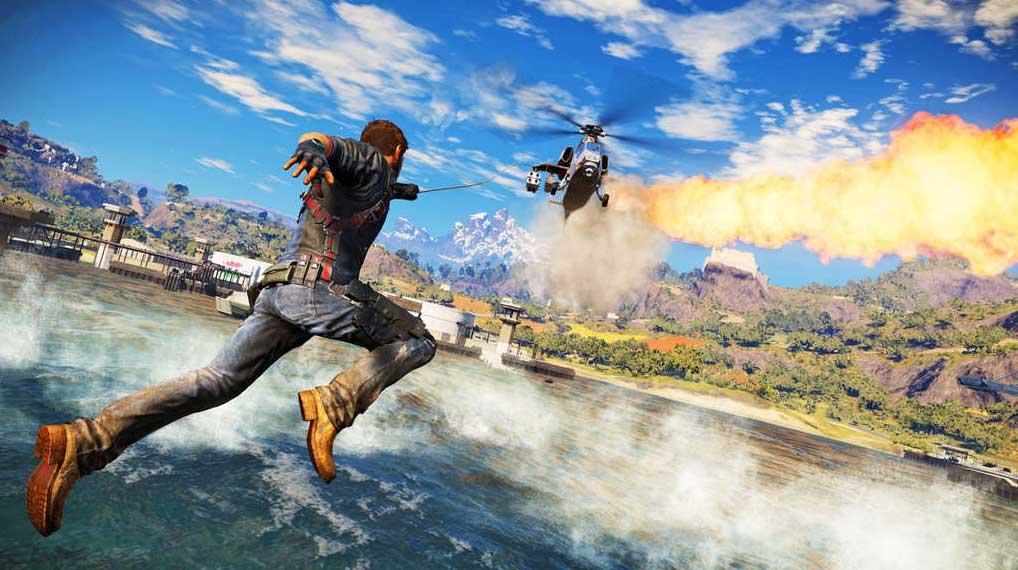 The upcoming open-world action game being developed by Avalanche Studios continues the journey of Rico Rodriguez as the protagonist against the brutal regime of dictator General Di Ravello, back-flipping off cars as they drive off cliffs along the way.
The trailer reveals that Just Cause's signature grappling hook and parachute will be re-appearing, with the wingsuit being a new addition, and Avalanche has promised several other gameplay additions.
Just Cause 3 is headed to PlayStation 4, Xbox One and PC in 'holiday 2015'. Pre-orders for India are now open on Games The Shop, priced Rs 1,799 on PC and Rs 3,499 on consoles, but the site makes no mention of the Weaponised Vehicle preorder pack that's shown in the trailer.