Life is Strange: Before the Storm Limited Edition is now up for pre-order from Games The Shop.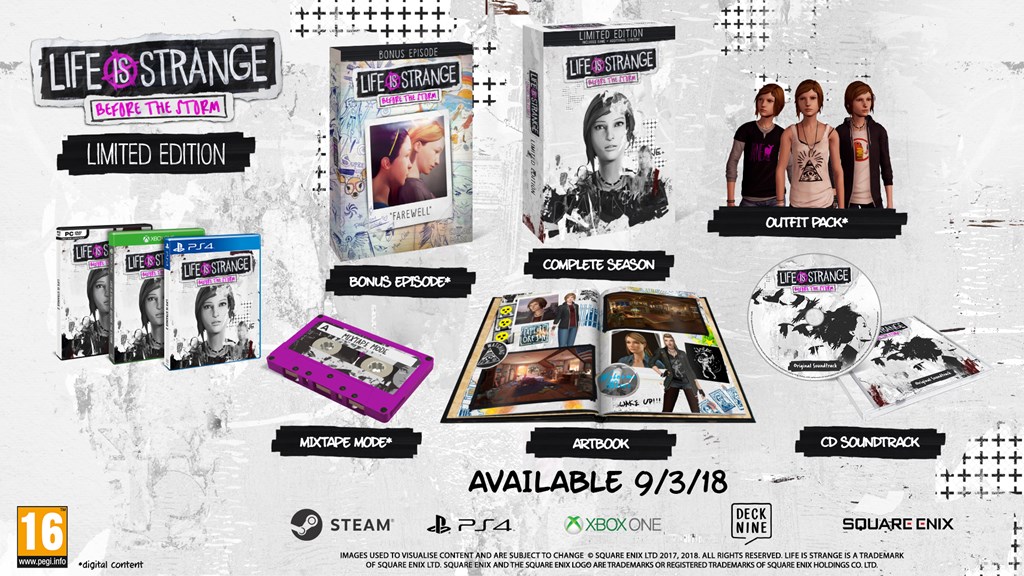 It is priced at Rs 1,999 for all three platforms, PlayStation 4, Xbox One and Windows PC. The Limited Edition gets you:
Life is Strange: Before the Storm, the complete season (Episodes 1 to 3)
Bonus Episode: Farewell – play one last time as a young Max Caulfield in a special bonus episode
Exclusive physical Artbook
Original Soundtrack on a physical disc
Mixtape Mode – Design your own playlist from the Life is Strange licensed soundtrack and listen to it alongside a cinematic scene from the game
Outfit pack – Change up Chloe's look with three new complete outfits. Includes Punk Doe, Hawt Dawg Man & Illuminati outfits
Episode 1 from the first Life is Strange season.
Here is what we thought about the first episode of the game.
Life is Strange: Before the Storm is available for pre-order on Games the Shop right now. Check it out here.