To celebrate the one-year anniversary of the Xbox One's launch in India, Microsoft has announced two new bundles and a limited edition console for the country.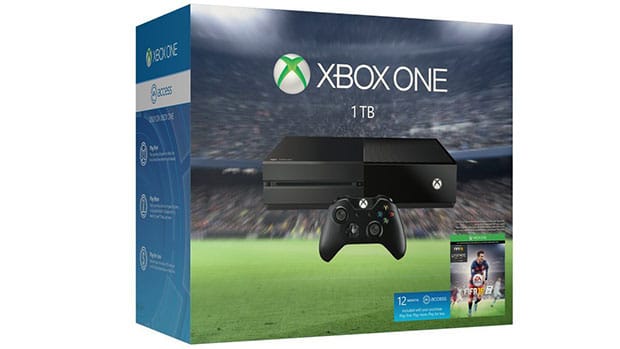 The Gears of War Ultimate Edition 500 GB bundle is being launched at Rs 34,990. This is the first time an Xbox One SKU has been launched at this price. The 1 TB console, however, will now occupy the Rs 39,990 price point.
It's good timing on Microsoft's part, especially since Sony is widely expected to also drop the price of the 500 GB PlayStation 4 around Diwali to around the same Rs 34,990 mark to make room for a 1 TB variant.
As for the bundles themselves, here's what Microsoft is bringing to India
FIFA 16 1 TB Xbox One bundle – Rs 34,990
First up is the FIFA 16 1 TB bundle, which includes the regular 1 TB Xbox One console, along with a full-game download of FIFA 16, three FIFA Ultimate Team Loan Legends, and a one year subscription to EA Access, which grants discounts and early access to EA games, plus free access to a bunch of EA games available through the EA Access 'Vault'.
Price: Rs 34,990 (Preorder)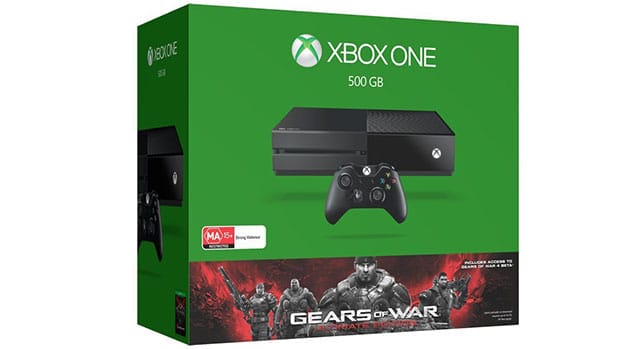 Gears of War Ultimate Edition 500 GB Xbox One bundle
The Gears bundle also has the standard Xbox One console (500 GB in this one) and additionally contains a full digital game download of Gears of War: Ultimate Edition, early access to the 2016 Gears of War 4 multiplayer beta, and the Superstar Cole multiplayer skin.
Price: Rs 34,990 (Preorder)
Limited Edition Forza Motorsport 6 Xbox One console
This one is for the collectors. If you ask us, the Forza 6 console is one of the better looking custom console designs around, and there are plenty of great little details everywhere, from the use of different textures on the controller to the custom sounds the console makes when you put it on or eject a disc. Outer customisation aside, the Forza 6 console packs in a 1 TB hard drive, a digital copy of Forza Motorsport  6, plus the Tenth Anniversary Car Pack. Check out the custom console more closely in the video below.
Price: Rs 39,990 (Preorder)
All three bundles are available for pre-order now on Amazon.in and will begin shipping from October 2.
Disclaimer: Amazon.in is an advertiser on IVG