EA has been teasing a new Need for Speed this week, and all hints pointed at a new Underground game, but that isn't the case.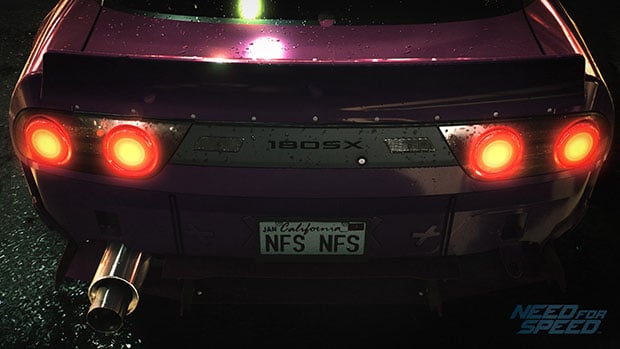 The new Need for Speed is called… well, Need for Speed. We've had reboots of popular NFS games like Hot Pursuit and Most Wanted, but this year's game is a reboot of the entire franchise.
Built around fan feedback, the game aims to bring back what EA believes the franchise stands for – 'deep customisation, authentic urban car culture, a nocturnal open world, and an immersive narrative that pulls you through the game.'
"Pulling on our 20 years of history, and then taking a year out from releasing a game, we are making the game we've always wanted to. We're listening to the fans and delivering an experience that will capture their imagination and unleash their passion for cars and speed," Ghost Games executive producer Marcus Nilsson said.
Ghost Games is working with Speedhunters, a car community comprised of several EA staff, in an attempt to accurately represent car culture in the new game.
Need for Speed is scheduled for release later this year (October-November would be a safe bet). It is headed to PS4, Xbox One, and in EA's words 'Origin for PC'. This could mean that there won't be a retail version of the game on PC, something Indian gamers are already used to.
Check out the teaser trailer below. A full gameplay debut is planned for 15th June, which just so happens to be the day of EA's E3 press conference.
Our take
We weren't expecting this, partly because it almost felt like an Underground game was a forgone conclusion. More than that, Need for Speed has been so many different things over the last two decades that we're not quite sure what a reboot would even be. What we've seen in this teaser certainly isn't what NFS games were like 20 years ago. It just seems like EA decided to make an Underground game but didn't want the weight of expectation that comes with that name. That said, it'll be interesting to get a look at what Ghost Games did with that year off.