Nvidia has tied up with Blizzard to get the Heroes of the Storm Kaijo Diablo Bundle with every purchase of the GTX 950 or GTX 960 graphics cards.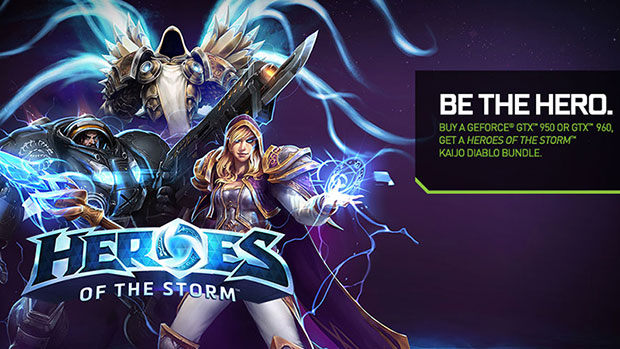 The bundle includes the following:
Playable Hero-Diablo
Kaijo skin for Diablo
7-day Stimpack
Stimpacks are timed buff items that lets a player gain additional 100 per cent experience and 150 per cent gold for each match they complete while a stimpack is active.
The package is available starting September 25, and can be redeemed all the way up to February 6 2016.