Pro Evolution Soccer 2014 (PES 2014) is headed to next-generation consoles and will use the Hideo Kojima-developed FOX engine.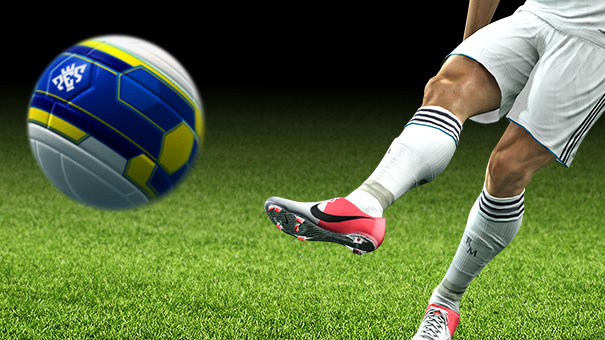 In the latest issue of Edge magazine, creative producer Kei Masuda talks about the difficulties Konami faced in the previous console transition and the importance of creating a new engine for next-gen as opposed to iterating on an old one.
"We couldn't really overhaul our old engine in the yearly development cycle. The schedule was too demanding. We reflected on the difficult transition from PS2 to PS3 and could see the next-gen coming. We needed to make a new engine," Masuda said.
The FOX engine is said to be flexible, allowing games to be developed across current and next-gen platforms as well as tablets and smartphones.
According to MCV, the new engine allows for not only better visuals but also a "completely new physics engine and a new control scheme that detaches player movement from the ball and gives direct control to a player's centre of gravity."
Referencing the Edge story, MCV adds, "Users will be able to independently control a player's body in relation to the ball. This will provide detailed control whether dribbling, feinting or even jostling for position off-the-ball."
Edge also reportedly predicts that PES 2014 will "herald a sea of change in the genre".
PES' struggles to cope with the current-gen console transition has been well publicised, and further amplified by the strong yearly outings of EA's rival FIFA franchise. However, Konami's series has been finding its footing of late. PES 2013 was a return to form in many ways, earning a respectable 8/10 from us.
We should be hearing a lot more about both PES 2014 and FIFA 14 really soon.