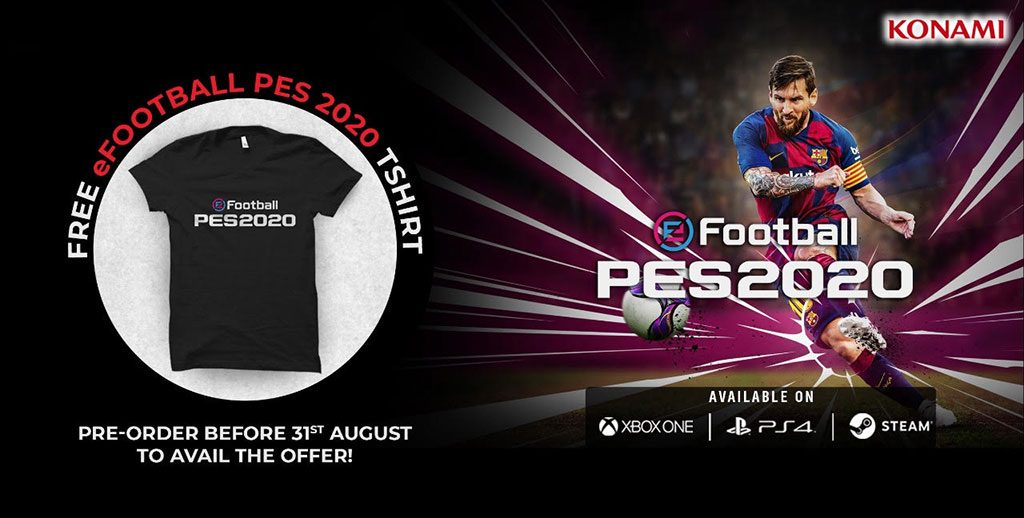 PES 2020 – or eFootball PES 2020, as it's now called – is not far away from release, and if you liked the demo and are keen to preorder the game, there's now some added incentive.
From now until August 31, those who preorder the game on PS4 or Xbox One through select retailers will receive an official PES 2020 t-shirt as a bonus.
If you haven't yet had a chance to sample the game, the PES 2020 demo is available across all platforms.
The Pro Evolution Soccer series has been often ignored due to its lack of licenses in comparison to EA's FIFA, but Konami has pulled out a few surprises this time around. It has officially partnered with major clubs from the four big leagues – Barcelona, Bayern Munich, Juventus and Manchester United. The Juventus license, in fact, is exclusive, meaning the Italian giants and their stadium will not officially feature in FIFA 20.
In terms of competitions too, Konami has pulled off a couple of coups this time. First, the Serie A (Italian league) will be officially licensed this time around, and PES 2020 will also be the official game for UEFA Euro 2020 – a strange turn of events given EA holds the rights to UEFA's club competitions.
PES 2020 is scheduled for release on September 10 in India for PS4, Xbox One and PC (Steam). I you'd like to get that PES 2020 t-shirt, be sure to preorder before August 31. At the time of writing, this preorder bonus is only listed with Gameloot.