IGX returns to Mumbai this weekend, and one of the biggest attractions at this year's expo will be PlayStation VR.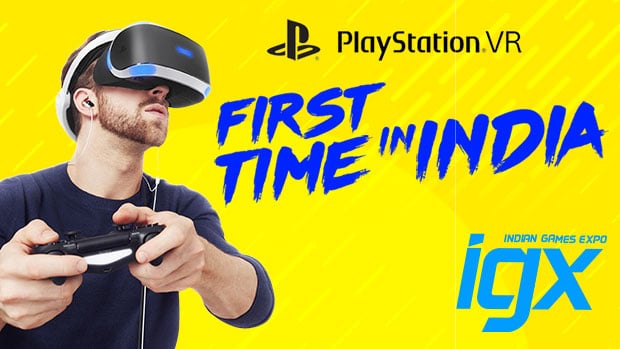 While PSVR launches this week in many countries around the world, there is no word on an India launch date yet. But Indian gamers can still get their hands on the device and its line-up of games this weekend.
IGX (Indian Games Expo) is India's largest consumer games event, and after its inaugural edition last year, returns to Mumbai on October 15 and 16.
The event will be held at World Trade Centre at Cuffe Parade. Entry to IGX is free but visitors will be required to register. They can either do this online or at the venue itself.
Exhibitors at IGX this year include Sony PlayStation, E-xpress Interactive, 2K Games, Ubisoft, Konami, Warner Bros Games, Square Enix, Genesis, ASUS, Alienware, Gigabyte, MSI, and more.
For more information on IGX, head over to the IGX website here, and make sure you follow IGX on Facebook, Twitter and Instagram for the latest updates.