Sony has kicked off a huge digital games sale on the PlayStation Store, offering discounts on 116 PS3 and PS Vita games. Unfortunately, PS4 owners miss out.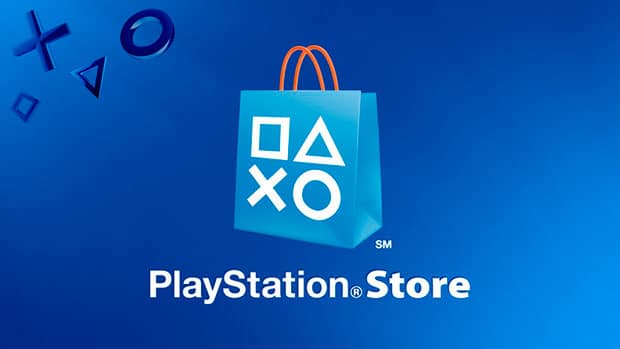 The sale runs from today till the end of April. Some of the standout deals include the Mass Effect Trilogy, which is over Rs 3,000 off and indie hits like OlliOlli and Spelunky at more than 50% off.
You can also get the recently released Castlevania: Lords of Shadow 2 for just Rs 999 (Rs 899 if you're a PS Plus subscriber).
Other deals include The Wolf Among Us Season Pass and Demon's Souls for Rs 480 each, Driver: San Francisco for Rs 300, SSX for Rs 599, and Metal Gear Solid HD Collection on Vita for Rs 600.
Here's the complete list of games on sale along with Indian prices. Prices in brackets are for PS Plus subscribers:
Cross-Buy (PS3, PS Vita)
Curve Studios Mega Bundle
Sale price: Rs 780 (Rs 702)
Original price: Rs 1,500
Guacamelee!
Sale price: Rs 483 (Rs 386)
Original price: Rs 780
Hotline Miami
Sale price: Rs 180 (Free)
Original price: Rs 480
MedEvil Level Plus Isaac Clarke and Zeus DLC Bundle (PS All Stars Battle Royale)
Sale price: Rs 90 (Rs 81)
Original price: Rs 600
Retro City Rampage
Sale price: Rs 240 (Rs 180)
Original price: Rs 675
The Jak and Daxter Trilogy
Sale price: Rs 1,199 (Rs 1,079)
Original price: Rs 1,899
PS Vita
A-Men 2
Sale price: Rs 240 (Rs 192)
Original price: Rs 720
Batman: Arkham Origins Blackgate
Sale price: Rs 1,199 (Rs 1,079)
Original price: Rs 1,899
CastleStorm
Sale price: Rs 300 (Rs 240)
Original price: Rs 600
CastleStorm Complete Edition
Sale price: Rs 420 (Rs 378)
Original price: Rs 900
Doctor Who: The Eternity Clock
Sale price: Rs 300 (Rs 240)
Original price: Rs 600
Dustforce
Sale price: Rs 420 (Rs 336)
Original price: Rs 600
Earth Defense Force 2017 Portable
Sale price: Rs 420 (Rs 378)
Original price: Rs 1,899
escapeVektor
Sale price: Rs 240 (Rs 192)
Original price: Rs 420
Eufloria HD
Sale price: Rs 240 (Rs 192)
Original price: Rs 600
Farming Classic Collection
Sale price: Rs 540 (Rs 486)
Original price: Rs 900
HISTORY Legends of War
Sale price: Rs 780 (Rs 702)
Original price: Rs 2,100
Injustice: Gods Among Us Ultimate Edition
Sale price: Rs 1,199 (Rs 1,079)
Original price: Rs 1,899
KickBeat
Sale price: Rs 180 (Rs 144)
Original price: Rs 540
Killzone Mercenary
Sale price: Rs 1,199 (Rs 1,079)
Original price: Rs 1,659
Let's Fish! Hooked On
Sale price: Rs 180 (Rs 144)
Original price: Rs 600
Metal Gear Solid HD Collection
Sale price: Rs 600 (Rs 540)
Original price: Rs 1,800
MotoGP 13 Compact
Sale price: Rs 300 (Rs 240)
Original price: Rs 600
New Little King's Story
Sale price: Rs 844 (Rs 760)
Original price: Rs 1,899
OlliOlli
Sale price: Rs 240 (Rs 192)
Original price: Rs 600
PixelJunk Monsters: Ultimate HD
Sale price: Rs 300 (Rs 240)
Original price: Rs 799
PlayStation All-Stars: Battle Royale (PS3 version sold separately)
Sale price: Rs 844 (Rs 760)
Original price: Rs 1,129
Rainbow Moon
Sale price: Rs 300 (Rs 240)
Original price: Rs 780
Silent Hill Book of Memories
Sale price: Rs 480 (Rs 432)
Original price: Rs 1,899
Sly Cooper: Thieves in Time (PS3 version sold separately)
Sale price: Rs N/A (Free)
Original price: Rs 999
Sorcery Saga: Curse of the Great Curry God
Sale price: Rs 1,199 (Rs 1,079)
Original price: Rs 1,659
Soul Sacrifice
Sale price: Rs 1,199 (Rs 1,079)
Original price: Rs 1,899
Spelunky
Sale price: Rs 300 (Rs 240)
Original price: Rs 900
Stealth Inc: A Clone in the Dark
Sale price: Rs 180 (Rs 144)
Original price: Rs 600
Terraria
Sale price: Rs 420 (Rs 378)
Original price: Rs 1,129
The Walking Dead: The Complete First Season
Sale price: Rs 420 (Rs 378)
Original price: Rs 1,199
Thomas Was Alone
Sale price: Rs 180 (Rs 144)
Original price: Rs 450
TxK
Sale price: Rs 240 (Rs 192)
Original price: Rs 420
Virtua Tennis 4: World Tour Edition
Sale price: Rs 300 (Rs 240)
Original price: Rs 1,899
Virtue's Last Reward: Complete Collection
Sale price: Rs 780 (Rs 702)
Original price: Rs 1,899
Zombie Tycoon II: Brainhov's Revenge
Sale price: Rs 240 (Rs 192)
Original price: Rs 600
PS3
Alice: Madness Returns
Sale price: Rs 540 (Rs 486)
Original price: Rs 1,899
Aliens: Colonial Marines
Sale price: Rs 312 (Rs 281)
Original price: Rs 1,899
Army of TWO The Devil's Cartel
Sale price: Rs 599 (Rs 539)
Original price: Rs 1,199
Atelier Ayesha: The Alchemist of Dusk
Sale price: Rs 999 (Rs 899)
Original price: Rs 1,899
Batman: Arkham Asylum
Sale price: Rs 599 (Rs 539)
Original price: Rs 1,199
Batman: Arkham City
Sale price: Rs 900 (Rs 810)
Original price: Rs 1,199
Battlefield 4
Sale price: Rs 1,899 (Rs 1,709)
Original price: Rs 2,799
Ben 10 Omniverse 2
Sale price: Rs 599 (Rs 539)
Original price: Rs 1,899
Bulletstorm
Sale price: Rs 599 (Rs 539)
Original price: Rs 1,199
Calling all Cars
Sale price: Rs 180 (Rs 162)
Original price: Rs 300
Call of Juarez: Gunslinger
Sale price: Rs 300 (Rs 270)
Original price: Rs 900
CastleStorm Complete Edition
Sale price: Rs 420 (Rs 378)
Original price: Rs 900
Castlevania: Lords of Shadow 2
Sale price: Rs 999 (Rs 899)
Original price: Rs 1,899
Champion Jockey: G1 Jockey & Gallop Racer
Sale price: Rs 599 (Rs 539)
Original price: Rs 1,199
Demon's Souls
Sale price: Rs 480 (Rs 432)
Original price: Rs 1,199
Devil May Cry HD Collection
Sale price: Rs 780 (Rs 702)
Original price: Rs 1,899
Disney Universe PS3
Sale price: Rs 420 (Rs 378)
Original price: Rs 1,020
Doctor Who: The Eternity Clock
Sale price: Rs 300 (Rs 240)
Original price: Rs 600
DOOM 3 BFG Edition
Sale price: Rs 599 (Rs 539)
Original price: Rs 1,899
DOOM Classic Complete
Sale price: Rs 420 (Rs 378)
Original price: Rs 900
Dragon's Dogma: Dark Arisen
Sale price: Rs 720 (Rs 648)
Original price: Rs 1,899
Driver: San Francisco
Sale price: Rs 300 (Rs 270)
Original price: Rs 900
Dustforce
Sale price: Rs 420 (Rs 336)
Original price: Rs 600
Dynasty Warriors 8
Sale price: Rs 1,899 (Rs 1,709)
Original price: Rs 2,499
Echochrome
Sale price: Rs 300 (Rs 270)
Original price: Rs 600
Echochrome ii
Sale price: Rs 300 (Rs 270)
Original price: Rs 780
Farming Simulator
Sale price: Rs 900 (Rs 810)
Original price: Rs 1,899
Fight Night Champion
Sale price: Rs 720 (Rs 648)
Original price: Rs 1,899
Game of Thrones
Sale price: Rs 480 (Rs 432)
Original price: Rs 1,199
Gran Turismo 6
Sale price: Rs 1,899
Original price: Rs 2,499
Gran Turismo 6 Special Edition
Sale price: Rs 1,899
Original price: Rs 2,799
Ice Age 4: Continental Drift: Arctic Games
Sale price: Rs 1,899 (Rs 1,709)
Original price: Rs 2,499
ICO and Shadow of the Colossus Classics HD
Sale price: Rs 900 (Rs 810)
Original price: Rs 999
Just Dance 2014
Sale price: Rs 1,199 (Rs 1,079)
Original price: Rs 1,899
Kingdoms of Amalur: Reckoning
Sale price: Rs 720 (Rs 648)
Original price: Rs 1,899
LittleBigPlanet Karting
Sale price: Rs 599 (Free)
Original price: Rs 1,199
Mass Effect Trilogy
Sale price: Rs 1,200 (Rs 1,080)
Original price: Rs 4,200
Metal Gear Rising: Revengeance
Sale price: Rs 900 (Rs 810)
Original price: Rs 1,899
Metal Gear Solid 2: Sons of Liberty – HD Edition
Sale price: Rs 420 (Rs 378)
Original price: Rs 900
Metal Gear Solid 3: Snake Eater – HD Edition
Sale price: Rs 420 (Rs 378)
Original price: Rs 900
Metal Gear Solid HD Collection
Sale price: Rs 780 (Rs 702)
Original price: Rs 2,400
NAMCO Fighter Collection
Sale price: Rs 900 (Rs 810)
Original price: Rs 1,899
Need For Speed The Run Digital Version
Sale price: Rs 599 (Rs 539)
Original price: Rs 1,199
NHL 14
Sale price: Rs 1,199 (Rs 1,079)
Original price: Rs 2,799
Ni no Kuni: Wrath of the White Witch
Sale price: Rs 420 (Rs 378)
Original price: Rs 1,199
Oddworld: The OddBoxx
Sale price: Rs 480 (Rs 432)
Original price: Rs 1,200
Pac-Man Museum
Sale price: Rs 600 (Rs 540)
Original price: Rs 1,200
Painkiller – Hell & Damnation
Sale price: Rs 312 (Rs 281)
Original price: Rs 1,899
PAYDAY 2
Sale price: Rs 1,199 (Rs 1,079)
Original price: Rs 1,899
Persona 4 Arena
Sale price: Rs 900 (Rs 810)
Original price: Rs 1,899
PlayStation All-Stars Battle Royale (Vita version free)
Sale price: Rs 599 (Rs 539)
Original price: Rs 1,199
PES 2014 – Pro Evolution Soccer Digital Premium Edition
Sale price: Rs 900 (Free)
Original price: Rs 1,899
Phineas and Ferb Across the 2nd Dimension
Sale price: Rs 600 (Rs 540)
Original price: Rs 1,200
Rag Doll Kung Fu: Fists of Plastic
Sale price: Rs 300 (Rs 240)
Original price: Rs 600
Shift 2 Unleashed
Sale price: Rs 720 (Rs 648)
Original price: Rs 1,199
Sly Cooper: Thieves in Time (Vita version free)
Sale price: Rs 1,199 (Free)
Original price: Rs 1,899
Sniper Elite V2
Sale price: Rs 540 (Rs 486)
Original price: Rs 1,899
Sniper Ghost Warrior 2
Sale price: Rs 600 (Rs 540)
Original price: Rs 2,400
Sniper Ghost Warrior 2 Gold Edition
Sale price: Rs 780 (Rs 702)
Original price: Rs 1,899
Sonic & All Stars Racing Transformed
Sale price: Rs 600 (Rs 540)
Original price: Rs 1,899
Sonic Generations
Sale price: Rs 599 (Rs 479)
Original price: Rs 1,199
SSX
Sale price: Rs 599 (Rs 539)
Original price: Rs 1,899
Star Trek
Sale price: Rs 480 (Rs 432)
Original price: Rs 1,199
Tales of Graces f
Sale price: Rs 780 (Rs 702)
Original price: Rs 1,899
Tales of Xillia – Discovery Edition
Sale price: Rs 1,200 (Rs 1,080)
Original price: Rs 3,000
Tales of Xillia
Sale price: Rs 900 (Rs 810)
Original price: Rs 1,899
Terraria
Sale price: Rs 480 (Rs 432)
Original price: Rs 900
The Raven – Legacy of a Master Thief
Sale price: Rs 599 (Rs 539)
Original price: Rs 1,899
The Smurfs 2
Sale price: Rs 780 (Rs 702)
Original price: Rs 1,899
The Wolf Among Us – Season Pass
Sale price: Rs 480
Original price: Rs 1,200
Tiger Woods PGA Tour 14
Sale price: Rs 1,199 (Rs 1,079)
Original price: Rs 2,799
Transformers: Fall of Cybertron
Sale price: Rs 1,199 (Rs 1,079)
Original price: Rs 1,899
WRC 4 FIA World Rally Championship
Sale price: Rs 900 (Rs 810)
Original price: Rs 1,899
Zone of the Enders – HD Collection
Sale price: Rs 599 (Rs 539)
Original price: Rs 1,899
Zone of the Enders: The 2nd Runner HD Edition
Sale price: Rs 300 (Rs 240)
Original price: Rs 870