Capcom has announced ResidentEvil.Net, a free web service for its upcoming Resident Evil 6. Much like Rockstar's Social Club, ResidentEvil.net will extensively track your stats throughout the single player campaign, logging in the amount of shots fired, accuracy, and so on.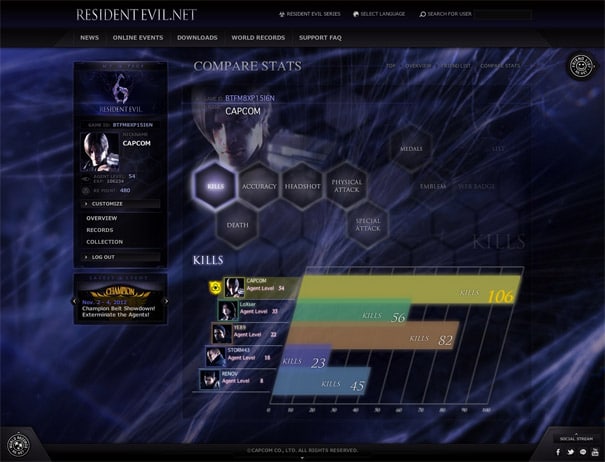 You can then compare these stats with those of your friends and proceed to mock them if they suck at the game. However, if they best you, the service will then send you a tweet motivating you to get back into the game and save face.
In addition to creating a bit of competition among friends, ResidentEvil.Net will also allow players to indulge in community events, where they can band together to kill a certain amount of zombies or other such community activities.
This service will go live the day the game launches and will also be available for tablets and smartphones.