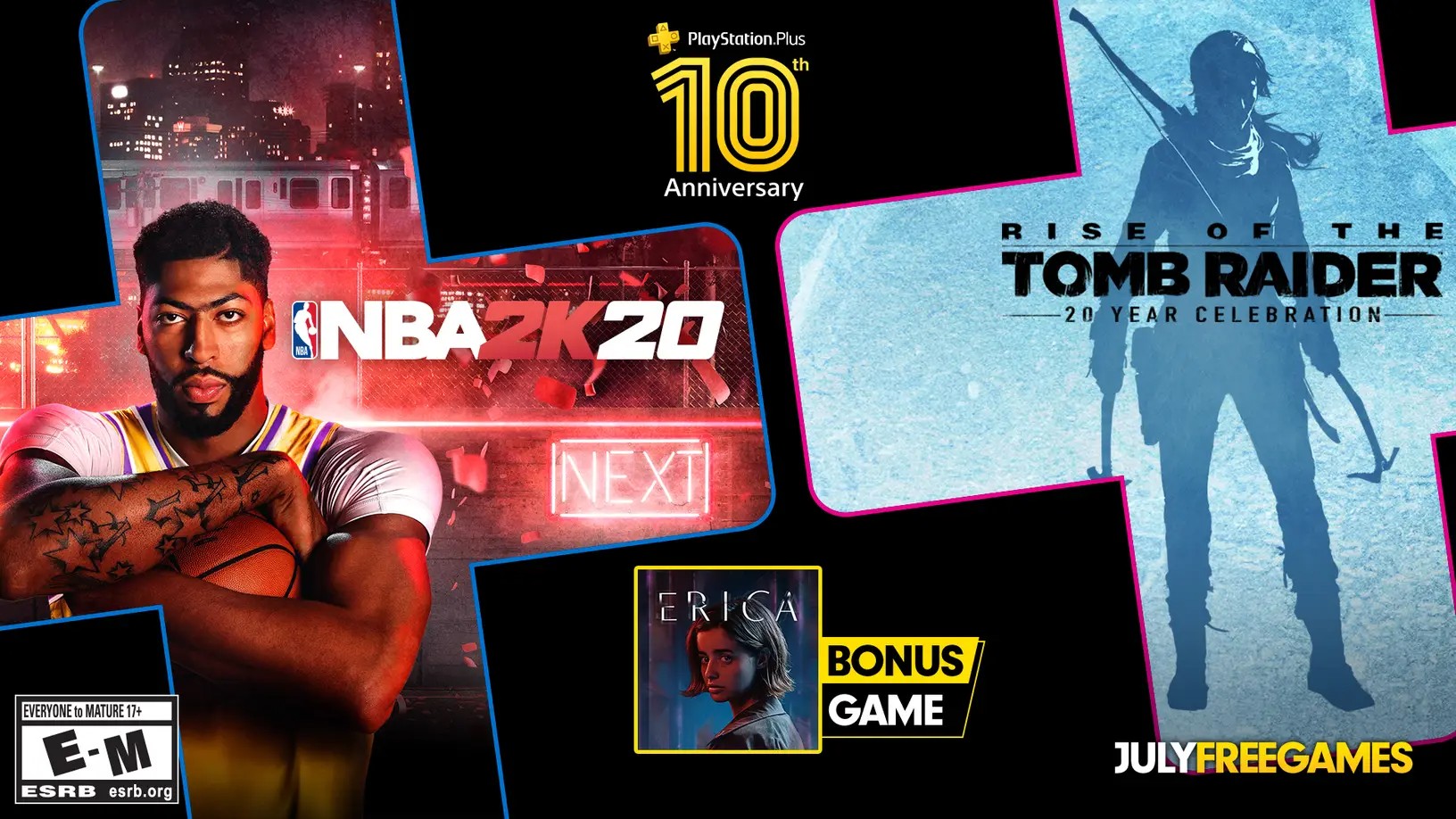 Rise of the Tomb Raider: 20 Year Celebration, NBA 2K20 and Erica are the three free PS4 games PS Plus members will be able to download for the month of July 2020. This month coincidentally also marks the ten year anniversary for PlayStation Plus – that was launched globally on June 29,2010.
While these are pretty good games in their own way, a lot of PlayStation fans are disappointed that no first party game like Spider-Man or God of War (2018) were given out as part of the ten year celebration. Still, this is definitely one of the better months for PS Plus subscribers as the past few months haven't been particularly exciting.
All three games will be available to download post July 7, 2020.