Arcade racer, Need for Speed: Payback and action RPG, Vampyr are the PS Plus free games for October 2020.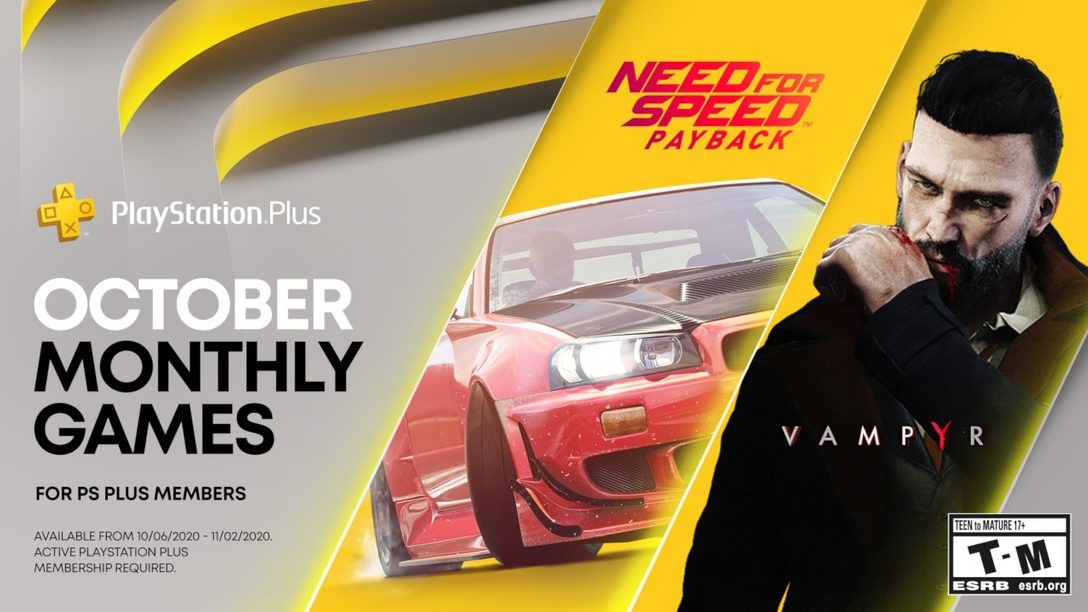 Image courtesy: Official PlayStation blog
Vampyr is an enjoyable – though a bit janky action RPG from French developer Dontnod Entertainment. It's heavy on the story, but felt like a spiritual successor to Vampire: The Masquerade Bloodlines in many ways with its emphasis on speech and exploration. Need for Speed: Payback on the other hand is an extremely Need for Speed game with high octane set-pieces ripped straight out of an extremely Fast and the Furious movie.
Both games will be available to download starting October 6, 2020 all the way to November 2,2020. You'll still be able to download last month's free games – PUBG and Street Fighter V till next Tuesday.