Player Unknown's Battlegrounds AKA PUBG and Street Fighter V are the free PlayStation Plus games for the month of September 2020.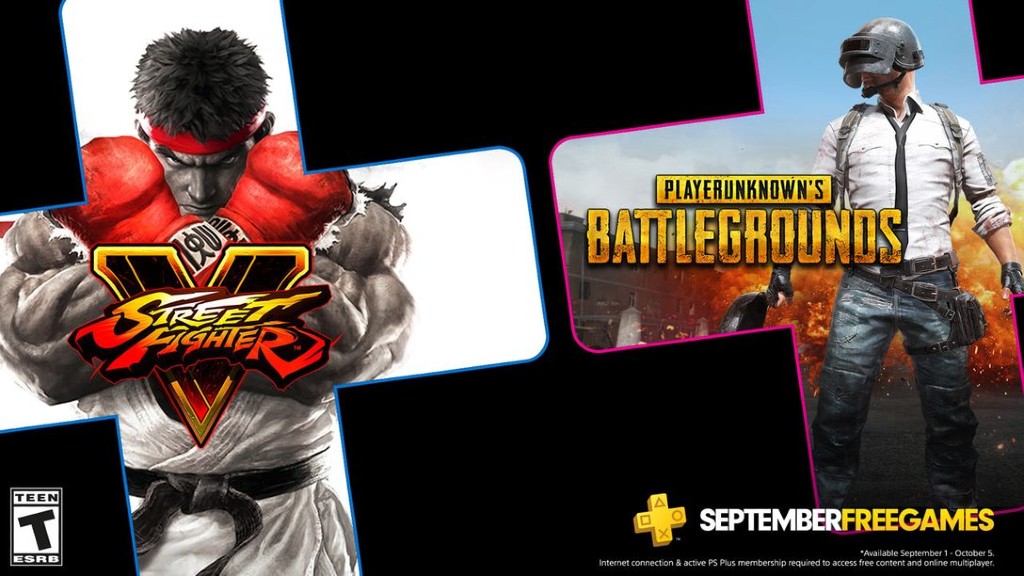 Image courtesy: PlayStation Blog
PUBG is one of – if not the most popular games on any streaming platform, so if you aren't sure what it's all about, you have like a million videos that'll give you an idea. Street Fighter V on the other hand is a high skilled fighting game where – as the name suggests, you fight… a lot. Both games will be available for download starting September 1, and you'll be able to grab them till October 5.
In the meantime, these are your last few days to get last month's PS+ free games – Fall Guys and Modern Warfare 2 Remastered.