Pune-based Rolocule Games introduced Wii-styled motion control gaming for iOS with its Rolomotion technology last year, and it's now bringing the same experience to Android.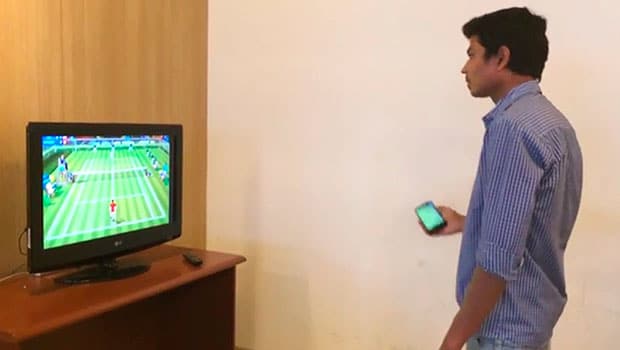 While the tech employed AirPlay mirroring on Apple TV along with an iPhone to deliver motion gaming on iOS, on Android, Rolomotion will use Chromecast along with an Android device like the Nexus 5.
The mirroring feature for Chromecast was recently announced at Google I/O, and Rolocule already has a build of Motion Tennis running on it.
For those that don't have Chromecast, the Edison Award-winning Rolomotion will also support Miracast streaming.
Check out Motion Tennis in action on Android in the video below. There is some noticeable input lag, but expect Rolocule to iron that out in time for release.
The studio recently announced its second Rolomotion game – Dance Party, a rhythm-dance game similar to the likes of Dance Central and Just Dance on consoles. It has so far only been announced for iOS.